Audrey Sonerson
Deputy Chief Executive - People and Operations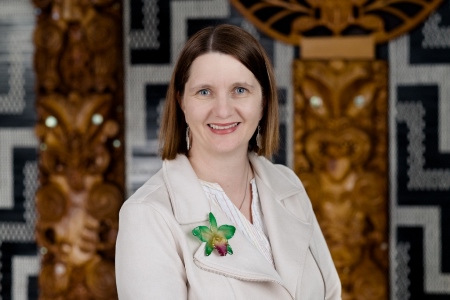 Audrey Sonerson has been Deputy Chief Executive (Resources) at MFAT since July 2018.
In that role, she is responsible for managing organisation-wide resource allocation, and Health, Safety and Wellbeing. She also chairs the Resources Committee and the Health, Safety & Wellbeing Committee.
Audrey came to MFAT from NZ Police where she was a Deputy Commissioner and had oversight of the Royal New Zealand Police College, Police Professional Conduct, Risk and Assurance, Infrastructure, Information and Communications Technology Service Centre, Legal Services and Organisational Security Groups.
Previously, Audrey was DCE at the Ministry of Justice, and has worked at the Ministry of Health, Ministry of Education and the Treasury. Audrey has a Masters degree in Economics from Victoria University.