Daniel is a Policy Officer in the Pacific Polynesia and French Pacific Division.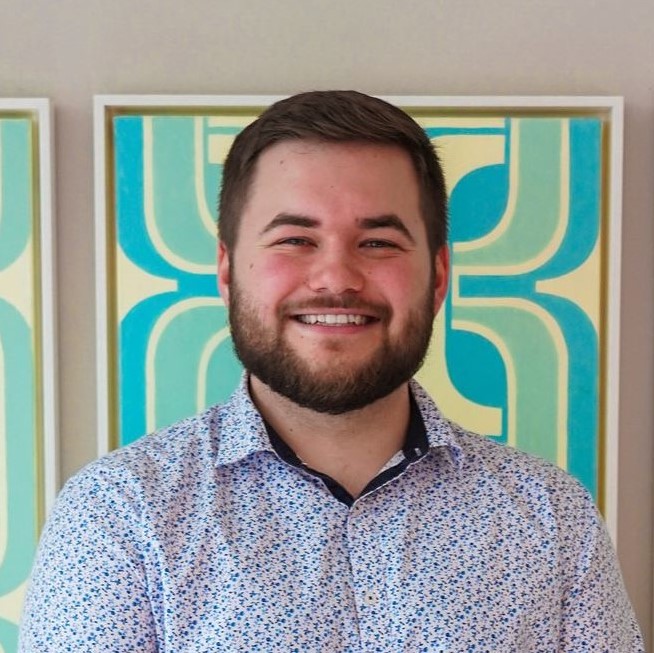 Tell us a bit about yourself.
Kia ora koutou! Ko Daniel Tukiri tōku ingoa, he uri tēnei nō Tainui me Ngāi Tahu anō hoki. I'm a born and raised Aucklander, but excited to be here exploring Te Whanganui-a-Tara! Love speaking te reo Māori, love a good waiata, and absolutely love kai – I was once a guest judge on My Kitchen Rules in high school, so I take eating very seriously.
What did you study at university?
I studied a Bachelor of Arts majoring in Japanese and Spanish at the University of Auckland. I also studied Te reo Māori throughout, and I'm still on the waka now at Te Wānanga o Aotearoa.
Why MFAT?
MFAT caught my attention as it brought together lots of my aspirations: speaking other languages, travelling, and the opportunity to make a positive impact for Aotearoa New Zealand, and it was my 3 month Aorere internship (summer internship for Māori students) at MFAT that really sold it for me. It was a unique opportunity to get a glimpse into the world of foreign policy and diplomacy, how it links with Te Ao Māori, and I loved that I was able to bring my Māoritanga to my mahi. I'm inspired by the hugely diverse range of work that MFAT does, from trade to development to consular assistance, and I knew that it would be an exciting place where I would learn a lot!
How do you think your studies helped you prepare for a career in Foreign Policy?
Studying other languages, and the vast histories and cultures associated with each of them, helped me prepare for MFAT as it allowed me to see the world from different perspectives, which I believe is a key part of MFAT's mahi.
Highlights of your role so far?
I have loved working with people from around the world, particularly our colleagues in Tuvalu (although only via Zoom at the moment!) on a range of interesting and important issues.
What impact do you think policy officers can have?
A really exciting element of being a policy officer is that you get to react to global issues as soon as they arise, which often means quickly evaluating how to bring the greatest positive impact for Aotearoa New Zealand and making decisions fast. You get the opportunity to help direct how Aotearoa New Zealand will respond to certain issues, which is a real privilege.
What do you enjoy about MFAT outside of your team?
As soon as you join the graduate programme, you're automatically part of a new whānau. You get to experience a range of professional development activities with your fellow grads, and you can also be part of the Social Club and organize monthly social events such as quizzes. I also love being involved in Te Pou Māori Network and the Rainbow Network as I'm able to be part of communities with people who have similar life experience (there are lots of other networks too!)
Is there anything that surprised you when you joined MFAT?
I've been surprised by how broad the range of work is – it's hard to wrap your head around just how many different things could come across your desk! It could be climate change discussions, organizing meetings between Ministers, working on UN related issues, and most recently learning about vaccines! It sounds cheesy but I am literally learning something new every day.
Where do you see yourself in 5-10 years' time?
Whether overseas at one of our posts, or here in Wellington, I hope to still be working towards making a positive difference for our people.
What would your advice be to students applying for a graduate or intern role at MFAT?
When looking for internships, I'd say keep an open mind and apply for as broad a range of opportunities as possible, even if you're not sure if its the right fit for you. The best thing about internships is that you can get a taste of a certain workplace, so this is your chance to figure out what you enjoy and what you look for in a permanent role.
When you're searching for roles, I would encourage you to think about your personal values and the kind of environment you'd like to work in, as that is equally as important in a job as the technical skills you'll bring to the role.
I used to think you needed a very specific set of qualifications to get into MFAT, but that isn't the case! Who are you as a person, and all the life experience you bring, is just as important as what you studied.
Application process
Apply online for an Aorere or Vaka internship.