Kiran is a Policy Officer in the Trade Policy and Negotiation Division.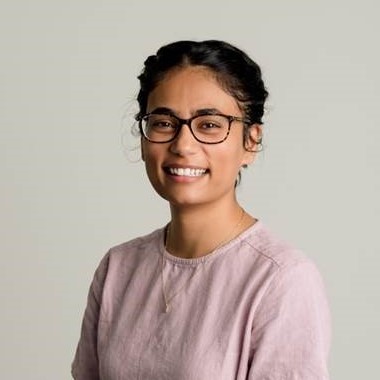 What did you study at the University of Auckland?
I have a Bachelor of Science with a double major in Biological Sciences and Environmental Science. My postgraduate studies, also from the University of Auckland, include a Postgraduate Diploma in Environmental Sciences and a Master of Science in Environmental Sciences. I focused my MSc research on freshwater ecology in modified landscapes.
What does your role entail at MFAT?
In the Trade Negotiations division, I contribute to Environment and Trade policy – including New Zealand's policy inputs to the OECD Joint Working Party on Trade and Environment (JWPTE), WTO Committee on Trade and Environment (WTO CTE), and environmentally harmful subsidies in the APEC work programme. I am also the Coordinator for the Agreement on Climate Change, Trade and Sustainability (ACCTS). The ACCTS initiative is intended to demonstrate in practical terms how trade rules can be used to support environmental and climate change objectives.
Did your career plans change as your studied?
My career plans changed multiple times throughout my studies! I initially came into university with no clue of what I wanted to do with my life or what career path was right for me. Occasionally, a particularly new, interesting, or unusual class, field trip or lecturer would lead me down a rabbit-hole as I undiscovered ideas or knowledge I had never come across before. As my worldview expanded, the type of work I thought I could do with my degree also expanded and now Environmental Science degree and work experience as an Environmental Scientist is just as valued as a Laws or Economic degree in Trade Negotiations.
How valuable was your internship for you as a student?
Internships are a great way to apply the theory from lectures into the real world. Personally, the internships I did over the five years of university were helpful for figuring out what I didn't want to do in the long term, which is just as valuable when you are trying to find direction! The internships were valuable personal and professional learning experiences and working alongside people in the industry was really helpful for understanding what each role entailed. I view the internships I did as building blocks to support the kind of work I do now.
Where do you see yourself in 5-10 years' time?
The prospect of rotations to different divisions within the Ministry, as well as postings overseas is exciting and will help me become better-rounded with a diverse range of knowledge over my time at MFAT.
What would your advice be to students applying for a grad programme at MFAT?
As clichéd as it sounds, the biggest advice I would give is — be yourself! You have done the hard work and have a great set of skills and knowledge. MFAT does a huge variety of work for all New Zealanders, and they want people who bring diverse views to the table. There is no "one-size-fits-all" for what makes an ideal graduate. Do your research on the type of work MFAT does, highlight what motivates and drives you and how you see yourself contributing to MFAT's work. Applying for a graduate programme at MFAT — especially if you live in another city, can seem intimidating at first, but you will be incredibly welcomed and supported from day one.
Application process
Apply online for an Aorere or Vaka internship.