Richard is a Policy Officer in MFAT's Middle East and Africa Division.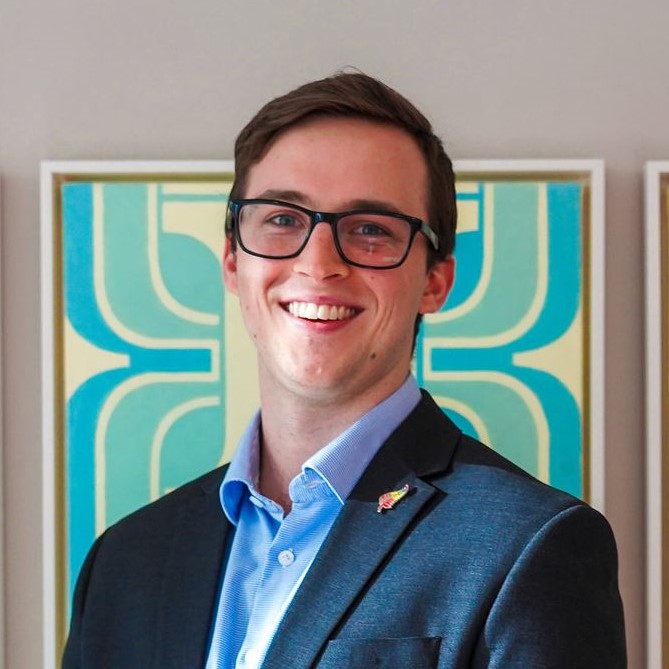 Tell us a bit about yourself.
I love playing sport, spending time outdoors and was fortunate to go backpacking around Europe and South East Asia a month before the COVID pandemic!
Why MFAT?
I've always been interested in international issues but I really developed a passion for international law at University. There are so many different career paths within MFAT and the opportunity to represent New Zealand abroad, navigating complex international issues, strongly appealed to me.
How do you think your studies have helped you prepare for a career in Foreign Policy?
The skills and experiences I gained during my law degree undoubtedly helped prepare me for a career in foreign policy. During my studies I had the opportunity to collaborate with Professor Alberto Costi on his project "Climate Change and Atoll Nations: Potential Responsibilities for New Zealand". As part of this project I analysed the legal and policy considerations facing New Zealand and travelled to Kiribati to meet local officials.
What impact do you think policy officers can have?
Our Ministers regularly need information and advice on complex issues at short notice. As the subject matter experts, policy officers are the first port of call for advice. The advice of graduate policy officers is often endorsed by Ministers, directly shaping New Zealand's foreign policy.
Is there anything that surprised you when you joined MFAT?
The culture in MFAT is great; I have felt welcomed from day one in the Ministry and it is clear that everyone wants to see me grow and succeed.
Where do you see yourself in 5-10 years' time?
In a few years' time I hope to be on my first posting overseas, representing New Zealand's interests abroad. I don't know where that posting will be yet, but I'm excited to see where my MFAT career takes me!
What's a common myth about working at MFAT?
I think there is a misperception that you need to be fluent in a foreign language to get into MFAT, which definitely isn't the case (I've had a Spaniard tell me how awful my Spanish is).
Application process
Apply online for an Aorere or Vaka internship.