Ruth is a Policy Officer in the Infrastructure Energy and Transport Team, Pacific and Development Group.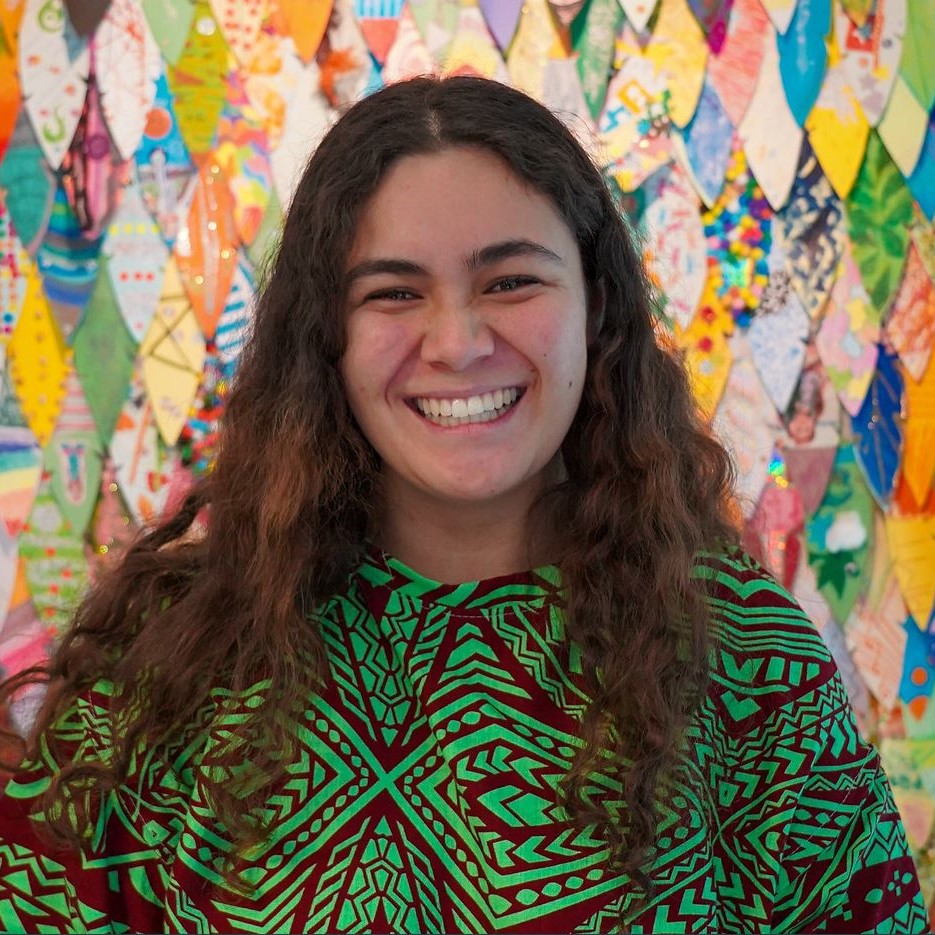 Tell us a bit about yourself.
I hail from the villages Aleisa and Tufulele in Samoa but born and raised in Tāmaki Makau Rau. I have three younger sisters and come from a big extended family. I moved to Wellington for this role, so am enjoying exploring the capital, trying new food and meeting new friends!
What did you study at university?
Law at Auckland University of Technology (AUT).
Why MFAT?
I love learning about different cultures, languages and countries as well as teaching others about Aotearoa, so it seemed like a great place to do that for work.
How do you think your studies helped you prepare for a career in Foreign Policy?
The work at MFAT is hugely varied so transferable skills like time management, verbal and written communication and definitely relationship skills have been helpful.
Highlights of your role so far?
Working within the Aid Programme on energy has been a huge highlight! This is an area I am completely new to, so seeing how we support countries throughout the Pacific, South East Asia, Caribbean and Africa on different energy projects and working with our Embassy in Jakarta has been a privilege.
What impact do you think policy officers can have?
Bringing a fresh perspective, unique experiences and background to think about issues differently and make our work more effective is a huge impact that policy officers can have!
What do you enjoy about MFAT outside of your team?
Coming in with a group that is at the same stage as you are is awesome; being able to instantly make friends and having a support group! I have loved making the most of the training and learning opportunities available. These include organising social events through the social club, engaging in the important mahi that the staff networks (Te Pou Māori, Vaka Pasifika, Ethnic Network) do and even playing netball with the MFAT team or singing in the waiata group during lunch!
Is there anything that surprised you when you joined MFAT?
Yes and I'm still surprised all the time! There are so many moving parts contributing to New Zealand's foreign affairs and trade — from space policy to organising visits for Prime Ministers to Te Tiriti obligations and COVID response, we cover it all!
Where do you see yourself in 5-10 years' time?
I would love to be working in the Pacific, possibly in my Nana's home country of Samoa, working alongside communities to make a difference for Aotearoa and the Pacific.
What do you think helped you prepare for a career with MFAT?
Your culture, experiences and perspective are important so make sure to bring those parts of you to anything you apply for. There is no one pathway to get to MFAT — whether you have been a part of university clubs or a volunteer within your community or church or hard at work to support whānau, these are all relevant experiences so make sure you apply!
Application process
Apply online for an Aorere or Vaka internship.