New Zealand is an important trading partner for many Pacific countries.
In 2018, two-way trade between New Zealand and the Pacific was worth NZD$3.62 billion. NZD$2.17 billion of that was goods and services exported from New Zealand to the Pacific, and NZD$1.45 billion goods and services imported from the Pacific.
We export similar goods – dairy, meat, machinery, ships and iron - to most of the larger Pacific markets (Fiji, Papua New Guinea, New Caledonia, Samoa and Cook Islands). As at September 2018, more than 184 New Zealand exporters were active in the Pacific, with total company exports ranging from NZD$1 million to NZD$200 million.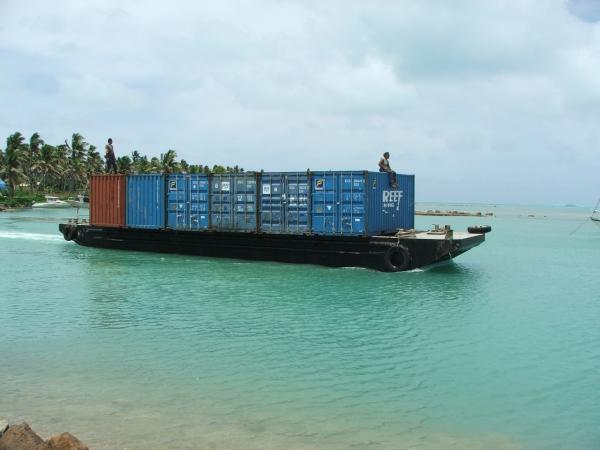 Growing markets provide opportunities for two way trade which highlights the opportunities for increased economic connectivity. In 2018, New Zealand's two-way trade with Fiji exceeded NZD$1 billion.
Engaging with New Zealand and Pacific businesses – importers and exporters – and understanding their interests is vital to supporting economic development in both New Zealand and the Pacific.
PACER Plus
The Pacific Agreement on Closer Economic Relations Plus (PACER Plus) is a trade and development agreement that seeks to raise living standards, create jobs, increase export in Pacific countries, and provide greater certainty for New Zealand businesses trading in the Pacific. PACER Plus is a key tool to promote regional economic integration as part of increasing the Pacific's participation in international trade.
Opportunities for economic development in Pacific countries are limited because of their small size and the difficulty achieving the economies of scale needed to compete in international markets. PACER Plus should help to create jobs and wealth in the Pacific by making it easier for these countries to trade.
Aid for Trade
Aid for Trade is development assistance to make it easier for a country to trade internationally. It generally includes improving infrastructure or regulatory environments, and removing barriers to trade such as anti-competitive practices.
A lot of our development work directly contributes to Aid for Trade and under PACER Plus. New Zealand has committed at least 20% of our total ODA in Aid for Trade in the Pacific for five years (once PACER Plus comes into force).
Supporting private sector in the Pacific
The private sector is a key driver of economic development in the Pacific. We promote, advise and assist Pacific businesses (Pacific and New Zealand based) through initiatives including Pacific Trade Invest(external link), Business Link Pacific(external link), and the Pacific Private Sector Development Initiative(external link).
New Zealand also co-finances the International Finance Corporation under the Pacific Partnership II to promote private sector development through investment in infrastructure, financial services, economic growth opportunities and women's economic empowerment. IFC operates in Fiji, Kiribati, PNG, Samoa, Solomon Islands, Tonga, and Vanuatu.
Remittances
A significant source of household income for the Pacific region (especially in Tonga, Samoa, Vanuatu and Fiji) is the money people earn in New Zealand and send back to their home countries. In recent years, remittances to the Pacific (including RSE workers' remittances) have been worth around NZD$852 million each year, with around 30% coming from New Zealand (30% from Australia, 30% from the US, and 10% from elsewhere).
Commitment to regionalism
New Zealand regularly participates in regional discussions on advancing economic priorities at the annual Pacific Islands Forum Economic Ministers Meeting (FEMM). Economic Ministers from the Pacific Islands Forum meet to discuss the current economic landscape and opportunities for greater regional collaboration. Public and private sector representatives are also invited to participate.