High Commissioner David Pine
High Commissioner to India and Bangladesh, and Ambassador designate to Nepal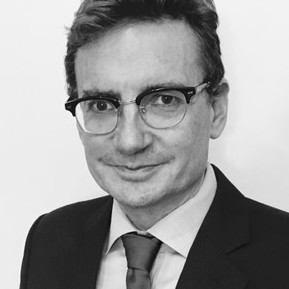 David Pine is New Zealand's High Commissioner to India and Bangladesh, and Ambassador designate to Nepal.
David is an experienced diplomat. He was New Zealand's High Commissioner to Malaysia and Brunei Darussalam from March 2011 until taking a break from the foreign service in December 2014. He had previously served in New York, Canberra, Kuala Lumpur and as Ambassador to the Philippines (2006-2008). In Wellington, he held a number of policy roles, including as the Director of MFAT's Economic Division.
From 2015 to 2019, David worked as a private advisor for a range of companies and individuals including ASEAN Advisory, KYS Aventura, San Miguel Corporation, Christchurch City Council, the University of Otago and the International Rugby Academy of New Zealand (IRANZ), as well as to the New Zealand Government.
In 2017, David chaired the Advisory Group to select New Zealand's Centres of Asia Pacific Excellence, a $34.5 million investment by the Government.
From 2018-2019, he chaired the Government's Trade for All Advisory Board which was a group of senior New Zealand leaders from a broad range of sectors formed to provide advice to the Government on how to make trade work better for all New Zealanders. He presented the Board's report to the Government in November 2019.
David is on the Boards of the Canterbury United Nations Association Trust and the Flying Nun Foundation. He is an Adjunct Senior Fellow at the School of Languages, Social and Political Sciences at the University of Canterbury.
David is married to Arti Pine, they have two teenage children, Zeke and Billie.
David has a BA (Hons) in Political Studies and LLB from the University of Otago.