The New Zealand High Commission in Kuala Lumpur does not process visa applications or deal with immigration matters.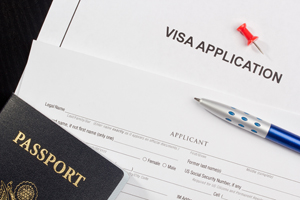 For all New Zealand visa enquiries and applications, please contact the New Zealand Visa Application Centre (VAC) in Singapore:
New Zealand Visa Application Centre
Level 8 135 Cecil Street
Singapore 069536
Tel: +65 6224 1326 between 8am and 3pm Monday to Friday
Email: info.nzsg@vfshelpline.com
Website: VFS Global Singapore(external link)
Immigration New Zealand(external link) (INZ) is the government agency responsible for establishing New Zealand immigration policies.
In general, you will need a visa if you wish to:
The Immigration New Zealand website(external link) provides comprehensive information in English about visa requirements when coming to New Zealand including information on:
Visa-Free Access for Malaysian and Bruneian Passport Holders
Holders of Malaysian and Bruneian Passports can gain visa-free access to New Zealand for short-term visits up to three months.
However, you must also:
Hold a valid return or outward ticket to a country where you have the right of entry;
Be able to show you have sufficient money to support yourself during your stay;
Hold a passport valid for three months beyond the date you are leaving New Zealand; and
Only visit for the time granted on arrival.
Most visitors and transit passengers arriving in New Zealand without a visa are required to obtain a New Zealand Electronic Travel Authority (NZeTA) prior to departure. Please see the Immigration New Zealand(external link) website for further information on the NZeTA and details of how to apply.
If you intend to stay in New Zealand longer than three months you will need to apply for a Visitor's Visa. Please check details of further requirements at the Immigration New Zealand(external link)