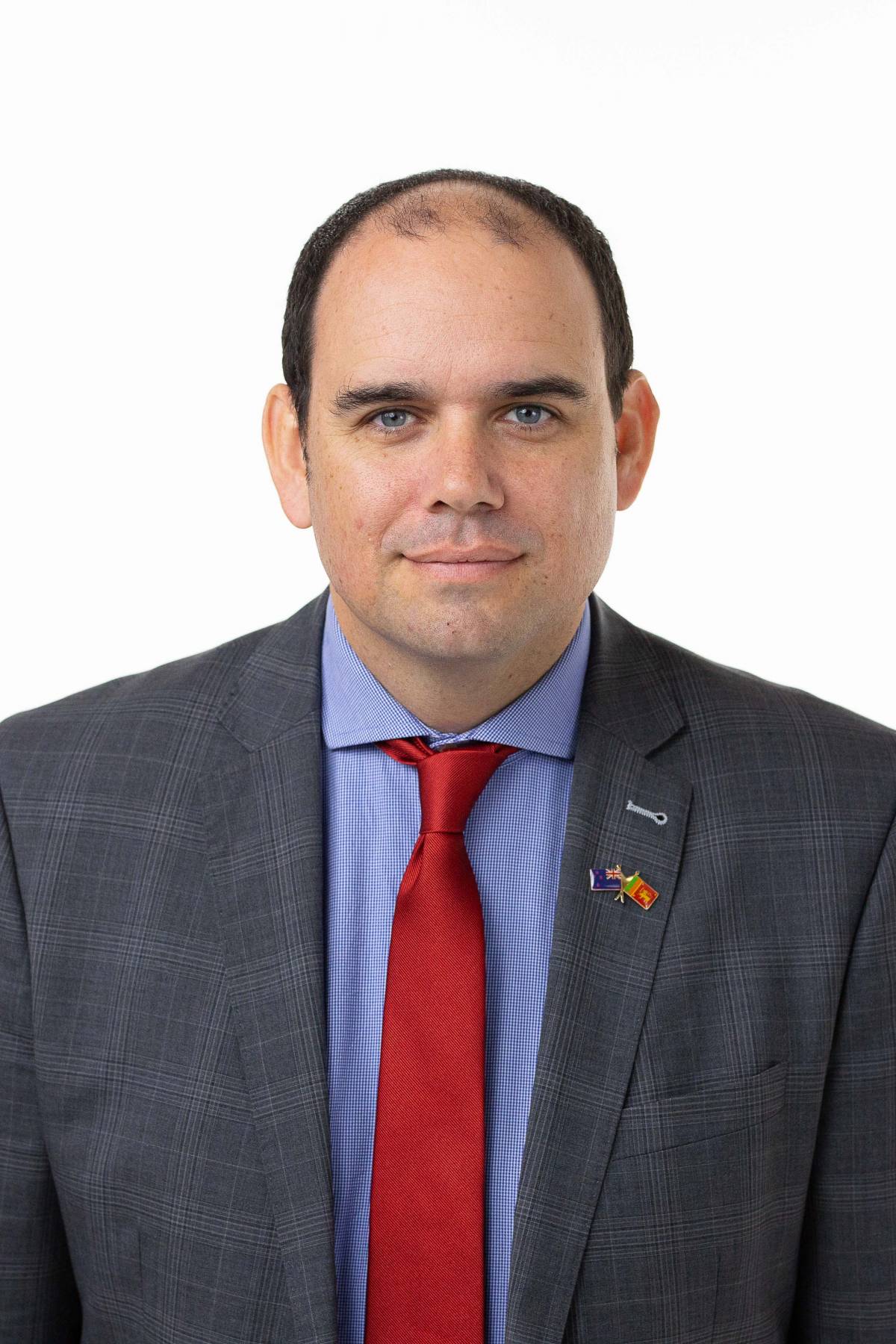 Michael Appleton has been a career diplomat since 2005, and is New Zealand's first resident High Commissioner to Sri Lanka. Michael has a long association with South Asia, including Sri Lanka, and is looking forward to building New Zealand's political, security, economic, sporting and cultural links with the region.
From 2019-2021, he served as Senior Foreign Affairs Adviser to two New Zealand Foreign Ministers: Rt Hon Winston Peters and Hon Nanaia Mahuta. In this role, which coincided with New Zealand's response to the COVID-19 pandemic, Michael provided advice on a full range of foreign policy issues to New Zealand's chief diplomat. Prior to the pandemic, he travelled extensively with Foreign Minister Peters, especially through Asia and the United States.
Michael served in leadership diplomatic roles relating to Asia and the Pacific from 2015-2018, as Lead Adviser for South and South East Asia and then Unit Manager for Pacific Regional Organisations and regional geopolitical issues. In the latter role, Michael was responsible for organising New Zealand's engagement with the Pacific Islands Forum, including coordinating our delegation to the Forum Leaders Meetings in Samoa in 2017 and in Nauru in 2018. This role involved tackling complex geostrategic challenges, including helping New Zealand to navigate a more contested strategic space.
Michael's previous offshore roles have comprised postings in India (2014-15), the United States (2011-13) and Timor-Leste (2007). As New Zealand's Deputy High Commissioner in New Delhi, Michael was heavily involved in New Zealand's response to the 2015 Nepal earthquakes, after which a significant number of New Zealanders needed consular assistance. As a member of the political team at the New Zealand Embassy in Washington DC, Michael was involved in driving improvements to our political/security relationship with the United States. During his time in Dili, Timor-Leste – a period when New Zealand had a military and police presence in the country – Michael was involved in engaging with local and UN authorities on the roll-out of the country's elections.
Before becoming a diplomat, Michael worked on media-related issues, as a journalist, editor and Parliamentary press secretary. He holds a Master of Philosophy in International Relations from the University of Cambridge, with a thesis focusing on the political loyalties of young British Muslims, and a Bachelor of Arts with Honours in International Relations from Victoria University of Wellington.
Michael will be accompanied by Dr Nayantara Sheoran Appleton, a senior lecturer in science in society at Victoria University of Wellington, and their three-year-old son Samraj. Outside work and family, Michael's main interests are international cricket (especially the Black Caps) and elections/political polling.
Follow Michael on Twitter @michelappleton(external link)