Ian Hill
Ian Hill
New Zealand Ambassador in the Russian Federation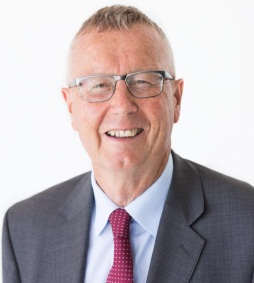 Biography
Ian Hill took up the post of Ambassador to Russia (cross accredited to Belarus, Armenia, Moldova, Kazakhstan, Kyrgyzstan, Uzbekistan, Tajikistan and Turkmenistan) in April 2016.
Ian is a career diplomat. He has served twice before in Moscow (including as Ambassador from 2009–2012), and has also been Deputy Head of Mission in Washington (2004-2009) and High Commissioner to Tonga (1995-1998). He has also served overseas in London and Suva.  Ian's most recent assignment in Wellington was as Divisional Manager for Europe in the Ministry of Foreign Affairs and Trade (2012-2016), while earlier in his career he served as the Prime Minister's Foreign Affairs Adviser from 1993 to 1995.
Ian has both Bachelors and Masters degrees in History from the University of Canterbury, and has also undertaken professional development training at Harvard University (2008) and the University of New South Wales (2000).
Ian is married to Barbara, and has two sons and a daughter.