HE Lucy Duncan
New Zealand Permanent Representative to the United Nations in Geneva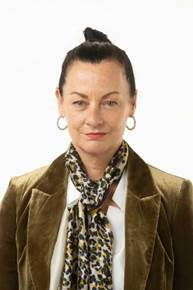 Lucy Duncan began her role as New Zealand's Ambassador and Permanent Representative to the United Nations and other international agencies in Geneva in December 2020.
A career diplomat, she is an experienced multilateralist having worked across the spectrum of the United Nations agenda on human rights, the rights of indigenous peoples, refugee determinations, humanitarian law, environment and conservation negotiations as well as disarmament and arms control. Lucy was posted as Deputy Permanent Representative to the United Nations in both Geneva and Vienna in the 1990s. She was Deputy Secretary for the Multilateral and Legal Group of the Ministry of Foreign Affairs and Trade from 2015-2017 during New Zealand's term on the United Nations Security Council.
Lucy has wide experience in Latin America, having been posted as Ambassador to Argentina, accredited to Uruguay and Paraguay, from 2006-09, followed by an Acting stint as Ambassador in Mexico accredited to Cuba and Central American countries in 2017. Most recently Lucy established in 2018 the New Zealand Embassy in Bogotá, Colombia, accredited to Ecuador and completed that posting this year before transferring to Geneva.
Other assignments include a posting as Deputy High Commissioner to Singapore, and Group Manager Strategy and Governance in the Ministry of Foreign Affairs and Trade from 2012-2015.
She has a first class honours degree in history from Otago University and is an Executive Fellow of the Australia New Zealand School of Government.