New Zealand Ambassador to the Arab Republic of Egypt
Amy Laurenson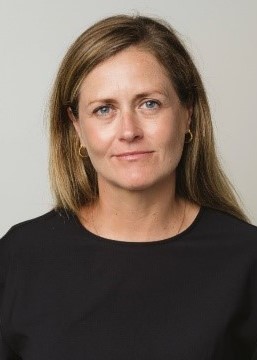 Amy Laurenson is New Zealand's Ambassador to the Arab Republic of Egypt. Amy is New Zealand's first female Ambassador to Egypt since the Embassy opened in 2007.
Amy is a career diplomat, serving most recently as the Chief of Staff for the Ministry of Foreign Affairs and Trade, supporting the Chief Executive and Senior Leadership Team in the running of the Ministry.
She has served twice as a Private Secretary in the Office of the Minister of Foreign Affairs, including as UN Security Council Coordinator during New Zealand's term on the Council 2015-16.
Amy has led the Ministry's Antarctic and Southern Ocean Unit, including as Head of Delegation to meetings of the Antarctic Treaty and the Commission for the Conservation of Marine Living Resources. She has also served as the New Zealand Commissioner to the International Whaling Commission, and as a legal adviser to New Zealand delegations in multilateral and bilateral environment and fisheries negotiations.
Amy has served as Deputy Head of Mission at the New Zealand Embassy in Mexico, and served a term in the New Zealand Permanent Mission to the UN in Geneva, leading New Zealand's engagement in the UN Human Rights Council, with regular periods at the New Zealand Permanent Mission to the UN in New York.
Amy has a Masters of International Relations (Distinction) from the Victoria University of Wellington, New Zealand, and graduate degrees in Law and in Arts (History), from the University of Canterbury, New Zealand.