Peter Marshall CNZM
Peter Marshall CNZM
New Zealand High Commissioner to the Cook Islands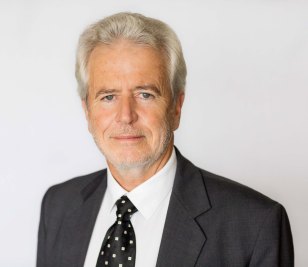 Biography
Peter Marshall joined the New Zealand Police in 1972.  He held a wide range of uniform and Criminal Investigation Branch (CIB) positions in New Zealand and commanded high profile operations such as the policing of the Asia Pacific Economic Conference (APEC) and the world famous Americas' Cup Challenges in Auckland. He is a former Auckland City Area Commander and Commanding Officer of the Hawkes Bay Armed Offenders Squad.   
In addition, former Commissioner Marshall completed overseas service, including postings to the New Zealand High Commission in Canberra and the New Zealand Embassy in Washington DC, post events of 9/11.  
Peter was seconded to the Royal Solomon Islands Police Force (RSIPF) as Deputy Commissioner in February 2007 and was appointed to the Commissioner's role shortly thereafter.  His appointment as Commissioner of the New Zealand Police was announced in November 2010 and he officially started in the role on the 4th of April 2011.  The New Zealand Police has 12,500 sworn and civilian personnel aligned to it and an annual budget of $1.48 billion. 
In the year 2000 Her Majesty Queen Elizabeth II invested the former Commissioner as a Member of the New Zealand Order of Merit (MNZM).  In 2014 Her Majesty then invested him as a Companion of the New Zealand Order of Merit (CNZM).  In addition he has received a Royal Humane Society Award for bravery and holds various international and New Zealand Police commendations.  
Peter is a graduate of the Federal Bureau of Investigation (FBI) National Academy in Quantico, Virginia. He completed business management studies through Massey University.  
Peter Marshall retired from the New Zealand Police in April 2014 after 41 years and seven months of service. 
Since his retirement Peter has travelled to New York at the behest of the Government to present submissions, along with many others, in relation to New Zealand's ultimately successful bid for a seat on the United Nations Security Council. He was also a member of an Expert Advisory Panel reviewing issues of sexual discrimination, sexual harassment and predatory behaviour within the Victoria Police. Its findings have been reported. 
New Zealand's Foreign Minister announced Peter's appointment as High Commissioner to the Cook Islands in September 2016.  Peter arrived in country on the 10 January 2017 and is accompanied by his wife Pamela.