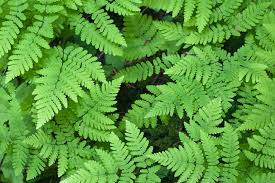 Over this year and next, world leaders, ministers and policy makers will be deciding on a new set of global targets to stop the alarming decline in biodiversity around the world. The New Zealand Government will participate in this process and wants to hear your views as to what the new global targets should be and how to achieve them.
In answering these questions, you may want to look at the existing set of global biodiversity targets, the Aichi Biodiversity Targets(external link).
You may also find it useful to think about the vision for biodiversity that countries agreed should be achieved by 2050 – "Living in Harmony with Nature" where "By 2050, biodiversity is valued, conserved, restored and wisely used, maintaining ecosystem services, sustaining a healthy planet and delivering benefits essential for all people." What does this mean to you or your organisation?
If the world is to achieve the vision of living in harmony with nature by 2050, what needs to be achieved by 2030? What targets should the world work towards?
What needs to be done to ensure that the world meets these targets?
How should international process be linked to the work being done to develop a new national strategy for New Zealand?
The above questions are meant as conversation starters. We would welcome your views on them, and on anything else you think is relevant.
Please submit your views to CBD@mfat.govt.nz by 31 March. If you wish to discuss your views by phone or in person, please include this in your email.
You can also submit your views directly to the Convention on Biological Diversity by 15 April: Secretariat@cbd.int
We will be submitting New Zealand's views to the Convention on Biological Diversity on 15 April. The Convention will collate all submitters' views and then prepare a new discussion document in May. After this document has been released, we will be seeking further views on the new global targets in parallel with the consultation on the new national biodiversity strategy run by DOC in mid-2019.
Other information
The process to decide the new biodiversity targets is being coordinated by the Convention on Biological Diversity(external link). The initial views of New Zealand, other countries, NGOs and stakeholders, as well as a discussion paper and other material prepared by the Convention on Biological Diversity can be found on this website.
More information on New Zealand's engagement with the Convention on Biological Diversity can be found here.
New Zealand is also drafting a new national biodiversity strategy. More information can be found on the Department of Conservation's website(external link).