New Zealand is serious about addressing climate change at home and in the neighbouring Pacific Islands.
Aotearoa New Zealand is working closely with our Pacific island neighbours to help drive the innovation we need to create a low emissions future. www.mfat.govt.nz/climate-change
If we want to say goodbye to the fossil fuel age we need to think again and seize new opportunities for innovation. That's why Aotearoa New Zealand is working closely with its international partners to help drive the global shift to a low emissions future
Our work in the Pacific
We support climate action in developing countries
New Zealand is committed to supporting climate change action in developing countries. We are delivering on our commitment of providing $200 million in climate-related support to developing countries for 2015-2019. This support is being delivered through:
bilateral development assistance
Pacific regional organisations with a core focus on climate change, and
multilateral organisations and programmes with a strategic focus on climate change (including the UNFCCC, World Bank, Asian Development Bank and UNDP).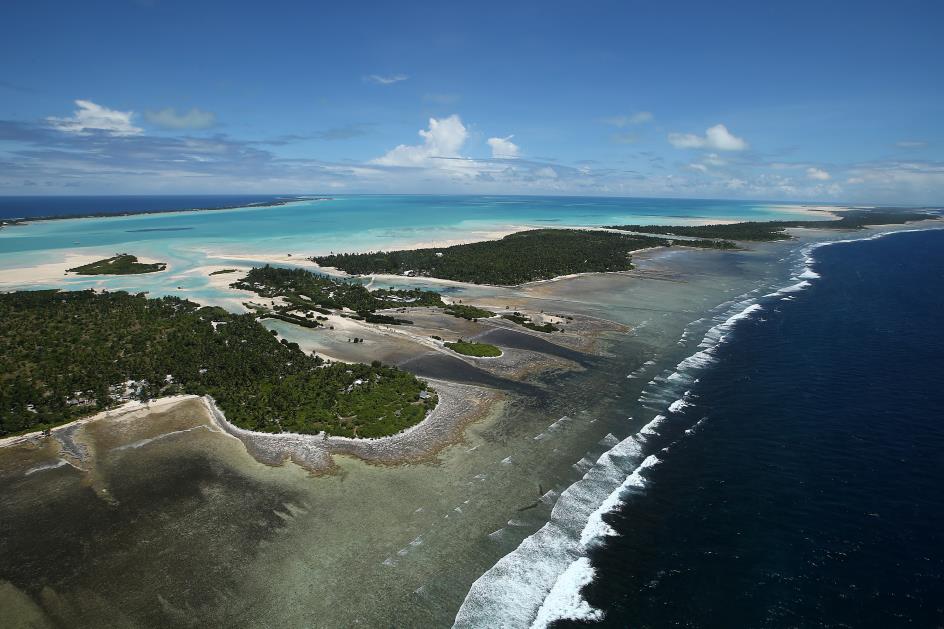 New Zealand has significantly increased its Official Development Assistance funding over 2019-2022. A major focus for this new funding will be to help Pacific countries to reduce their vulnerability to the impacts of climate change and to build climate resilience, as well as to meet their emissions targets.
UNFCCC climate finance(external link)
New Zealand delivers the majority of our climate-related support as part of our bilateral assistance managed through the New Zealand Aid Programme. We primarily deliver our climate-related support as part of activities designed to achieve sustainable, inclusive and resilient development that meet the aspirations and needs of our partner countries.
New Zealand has also contributed $3 million to the Green Climate Fund over its initial funding period 2015-2018. In announcing our contribution, we emphasised the Fund needs to deliver on its promise to support practical and effective outcomes in small island developing states, which for us means a focus on the Pacific.
Green Climate Fund(external link)
Priority regions and projects
Our climate-related assistance focuses on supporting activities in the small island developing states in the Pacific. This is a region where the needs for climate-related assistance are great, and where New Zealand has the relationships and experience to make a practical difference.
We also provide climate-related support bilaterally to Africa, the Caribbean, and Association of Southeast Asian Nations (ASEAN) partner countries – mostly for geothermal energy and disaster risk management.
We prioritise climate-related support to projects where climate outcomes are a co-benefit to achieving sustainable development objectives. We build stronger and more resilient infrastructure, and strengthening disaster preparedness. We also support low-carbon economic growth in the Pacific region, including through our significant contribution to improving access to clean, efficient and affordable energy. We support low emissions and climate resilient agricultural development, including through the work of the Global Research Alliance on Agricultural Greenhouse Gases.
Global Research Alliance on Agricultural Greenhouse Gases(external link)
Climate finance
In 2010 we joined other developed countries under the UNFCCC in committing to a goal of mobilising US$100 billion a year by 2020 to support climate change action by developing countries. The $100 billion target is a collective one, from public and private sources.
The Paris Agreement extends this goal to 2025 and urges developed countries to scale-up their level of support and provide a roadmap to achieve the US$100 billion goal.
Read the 'Roadmap to $100 Billion'(external link).
The Roadmap increases predictability and transparency about how the US$100 billion goal will be reached, and sets out the actions developed countries will take to meet it.
The Paris Agreement creates an expectation on all countries to use public finance and policy interventions to encourage investment in 'green' technologies and sustainable development and business. This will be key to achieving the Paris Agreement's broader goal (under Article 2(1)(c)) of all finance flows being low carbon and climate resilient.
New Zealand has already taken concrete action to mobilise finance flows at scale in support of climate action and the renewable energy targets in the Pacific. For example, we have co-hosted with the European Union two international conferences (in 2013 and 2016) which between them have now mobilised more than $NZ2 billion for renewable energy projects in the Pacific.