UNFCCC COP26, Glasgow (November 2021)
Due to the ongoing COVID-19 global pandemic, the 26th Conference of the Parties to the UNFCCC was postponed from December 2020 until 1–12 November 2021.
Keeping 1.5 alive
Read: our post conference summary: COP26 and what comes next for Aotearoa New Zealand: a summary of the Glasgow Climate Pact and outcomes of COP26.
COP26 was a pivotal moment as the Paris Agreement passed the five year mark. The COP was grounded by thematic 'campaigns' on energy, transport, nature-based solutions, finance, and adaptation and mitigation. The four goals set were: to secure global net zero by mid-century and keep 1.5 degrees within reach, adapt to protect communities and natural habitats, mobilise finance, and work together on delivery, including the delivery of a completed Paris Rulebook – see more on the UKCOP26 website(external link).
Watch: Climate Change Ambassador Kay Harrison on 'what next for Aotearoa New Zealand' from the webinar debrief for stakeholders, 19 November 2021.
The full webinar including questions and answers(external link) is also available on YouTube (53 minute video).
New Zealand's priorities and objectives for COP26
In October 2021, the Minister for Climate Change confirmed New Zealand's priorities and objectives for the 26th Conference of the Parties in Glasgow.
New Zealand's over-arching priorities for COP26 were to:
demonstrate our continued commitment to full implementation of the Paris Agreement and support for action to keep the 1.5 degree warming limit within reach
successfully negotiate on carbon markets (Article 6) and transparency (Article 13)
showcase the value of trade in supporting climate action
raise the profile of Pacific region concerns and achievements through the Pacific Space
support credible progress on collective efforts to meet the $100bn climate finance goal.
See a full list of our formal objectives.
Our international climate change negotiating mandate
The Ministry of Foreign Affairs and Trade ran a consultation process in August 2021 on the outcomes New Zealand should seek at COP26 to support global implementation of the Paris Agreement and ambitious global action on climate change.
The result was that the government decided to go to COP26 with the same negotiating mandate as taken to COP25, as outlined below. You can see the consultation on the separate consultation page.
What does our negotiating mandate say?
The negotiating mandate covers six areas:
General principles – provides general guidance about New Zealand's approach;
General principles – provides general guidance about New Zealand's approach;
Loss and damage – elaborates on our position for addressing loss and damage caused by climate change, supporting the work of the Warsaw International Mechanism on Loss and Damage in fulfilling its mandate;
Oceans – recognises the impacts of climate change on oceans, and the importance of oceans to Pacific Island countries; seeking meaningful action on oceans and climate change, while upholding existing international legal frameworks;
International carbon markets – provides more detail on our support for guidelines for the use of carbon markets that promote environmental integrity; seeking to ensure the environmental integrity of international carbon markets;
The future of the Kyoto Protocol – explicitly proposes to seek closure of the old regime once the Paris Agreement is fully operational; and
Metrics – sets out a new mandate on how emissions from gases like methane are counted.
It also covers these issues: advocating for outcomes that support the interests of Pacific island countries; supporting a 5-year timeframe for Nationally Determined Contributions; promoting transparency; mechanisms to promote compliance; an effective global stocktake; encouraging other countries to take action on agriculture; advocating for transparency and predictability of climate finance; ensuring a just transition; support for human and indigenous rights; and the bounds of the negotiators mandate.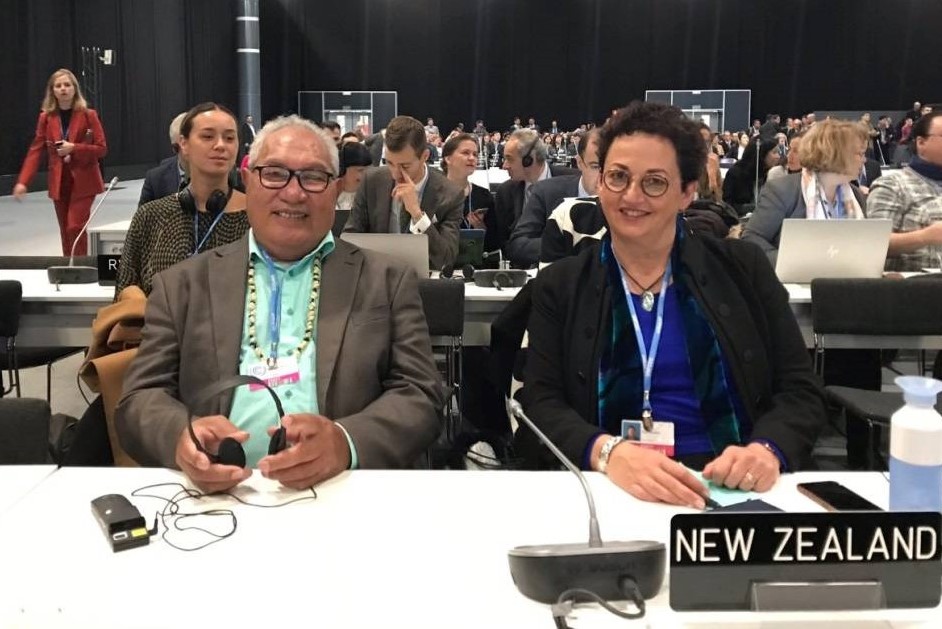 Standing with the Pacific
New Zealand advocates for outcomes that support the interests of Pacific island countries, including by supporting the review of the Warsaw International Mechanism for Loss and Damage, and fulfilling the declaration in the Kainaki II Declaration from the 2019 Pacific Islands Forum(external link) for leaders to support a dialogue on the oceans – climate change nexus within the UNFCCC process, while upholding existing international oceans frameworks.
We are also standing with the Pacific to ensure maritime zones and the important resource rights that come from them are secure against sea-level rise and climate change. In August 2021, the Pacific Islands Forum issued the Declaration on Preserving Maritime Zones in the Face of Climate-change-related Sea-level-Rise(external link).
The Declaration sets out our region's collective position on how the United Nations Convention on the Law of the Sea's rules on maritime zones should apply in the situation of climate-change-related sea-level rise, and makes clear our intention to maintain our zones, without reduction. This ground-breaking initiative will help safeguard a sovereign and resilient Pacific region.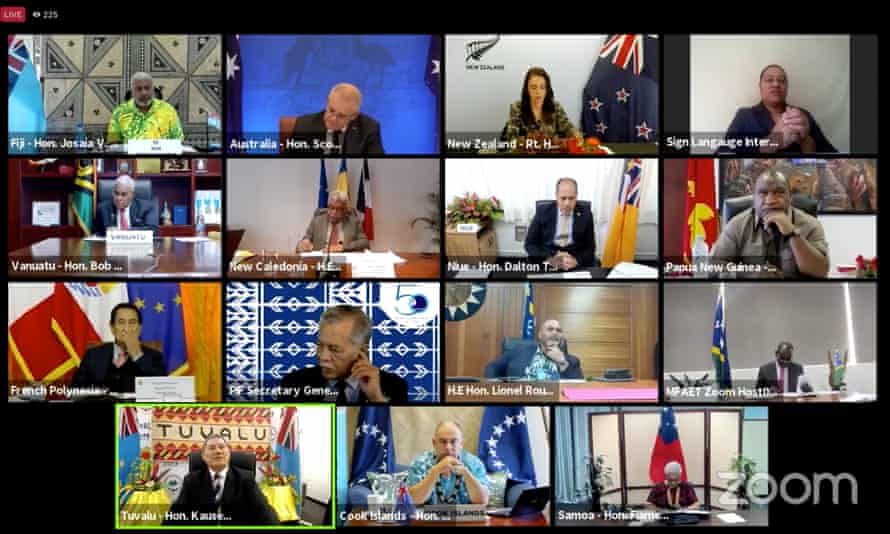 New Zealand's Multilateral Assessment
In June 2021 New Zealand presented our domestic climate action to the international community through the Multilateral Assessment. This is a process which supports transparency, enables Parties to discuss domestic action and progress towards meeting 2020 targets and promotes comparability of efforts among developed countries.
New Zealand received 20 written questions from Parties in advance of the meeting and answered 14 oral questions from 10 Parties. This was an opportunity for New Zealand to elaborate and expand on its policy initiatives and domestic climate change policy. New Zealand also asked questions of other Parties being multilaterally assessed.
For more information on our Multilateral Assessment, including the questions we were asked by other Parties and our answers, our presentation and a broadcast of the session, please visit the UNFCCC website(external link).