MFAT leads New Zealand's international response to climate change through multilateral negotiations, our foreign policy and trade, and climate-related support.
Our role
We have wide ranging responsibilities in developing, negotiating, co-ordinating and implementing New Zealand's international climate change obligations and activities. New Zealand's domestic action on climate change is led by the Ministry for the Environment. We work closely with them and other government departments such as the Ministry for Primary Industries to ensure our international and domestic action is aligned.
Ministry for the Environment's work on climate change(external link)
Ministry for Primary Industries' work on climate change(external link)
Our strategic goals for climate change
Climate change is a key strategic priority for MFAT. Our focus is on ensuring there is an effective global response to the climate challenge, to be able to build a safer, more prosperous, and more sustainable future for New Zealanders.
We have three priority areas for engagement:
Influence effective global action – as outlined below
Support our region with priority on a resilient Pacific – as outlined below
Support New Zealand's transition – through the inter-agency work led by the Ministry for the Environment

(external link)

.
Influencing effective global action
We are:
positioning New Zealand as a global leader through leadership by example, leading climate coalitions and campaigns, and influencing in high-level international discussions

using our bilateral relationships to influence other countries' policy decisions, in particular those that impact on emissions and global climate cooperation

negotiating, influencing and upholding the evolving international rules and the multilateral system, including the United Nations Framework Convention on Climate Change (UNFCCC), the Paris Agreement, the United Nations Convention on the Law of the Sea (UNCLOS), and the United Nations Declaration on the Rights of Indigenous Peoples (UNDRIP)

aligning our free trade agreements and global trade rules to support climate action in New Zealand and overseas.
Supporting our region
New Zealand stands with the Pacific on climate change. This means:
we identify and advance shared Pacific and New Zealand international climate change priorities

we provide policy leadership on global and regional solutions to critical Pacific climate-related challenges

we support their effective implementation of the Paris Agreement

we support building resilience and adaptation to climate change impacts.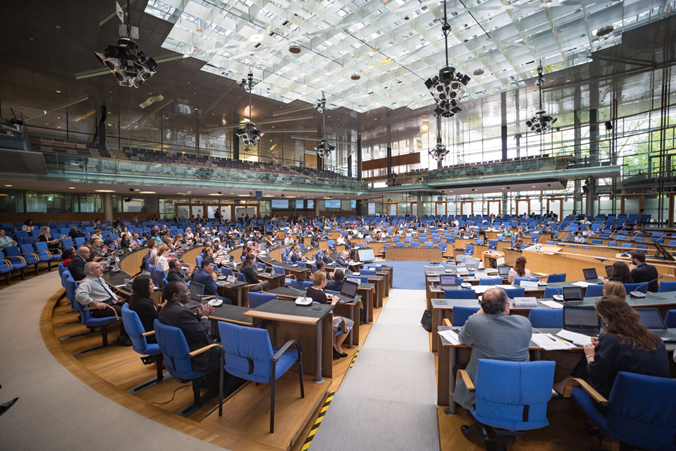 What our negotiators do
We represent New Zealand in the governance and decision-making of the United Nations Framework Convention on Climate Change, Kyoto Protocol, and Paris Agreement. We ensure our interests are protected, because these agreements safeguard our environment, trade and economy.
The Ministry of Foreign Affairs and Trade leads New Zealand's team of negotiators made up of experts from our Ministry, as well as from the Ministry for the Environment, Ministry for Primary Industries and other government agencies. The team meets regularly with counterparts from other countries to negotiate and discuss how to best implement the multilateral climate change agreements.
We follow a negotiation strategy that is based on our unique national interests and is agreed with the Minister for Climate Change.
Our work includes:
attending

multilateral

meetings and speaking on issues being decided
making submissions to the

governing bodies

and other related forums
lobbying other countries.