MFAT leads New Zealand's international response to climate change through multilateral negotiations, our foreign policy and trade, and climate-related support.
Aotearoa New Zealand might be small but we're already helping to make a big difference in the global fight against climate change.
Our strategic goals for climate change
Climate change is a key strategic priority for MFAT. Our focus is on ensuring there is an effective global response to climate change. We want to ensure New Zealand makes a responsible contribution to the global response, and that climate resilience in the Pacific improves.
Our international climate change priorities
We are working on representing and advancing the Government's international climate change priorities, such as:
Improving the climate resilience of Pacific Island nations
Increasing the availability of climate finance to developing countries so they can build climate resilient infrastructure and pursue low-carbon economic growth
Developing effective carbon markets which are transparent and environmentally sound
Encouraging the international shipping industry to reduce emissions
Promoting a level playing field for agriculture when developing global rules and guidelines for reducing emissions
Ensuring all countries provide transparent, accurate and regular national greenhouse gas inventories.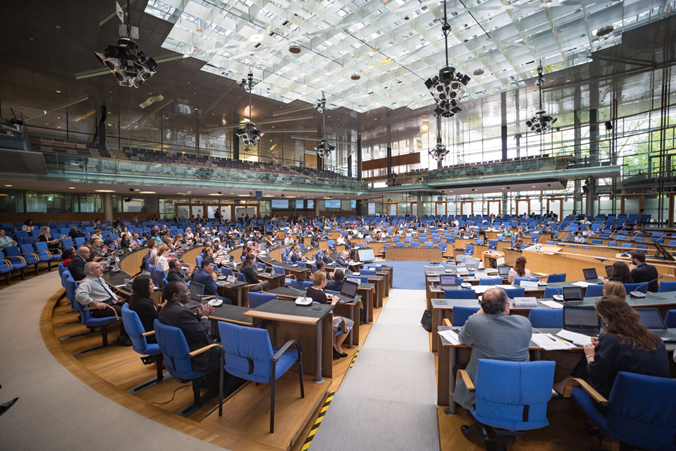 What our negotiators do
We represent New Zealand in the governance and decision-making of the Convention, Protocol, and Paris Agreement. We ensure our interests are protected, because these agreements have an impact on our environment, trade and economy.
MFAT leads New Zealand's team of negotiators made up of experts from MFAT, as well as from New Zealand's Ministry for the Environment, Ministry for Primary Industries and other government agencies. The team meets regularly with counterparts from other countries to negotiate and discuss how to best implement the:
United Nations Framework Convention on Climate Change (the Convention)
Kyoto Protocol
Paris Agreement
We follow a negotiation strategy that is based on our unique national interests and is agreed with the Minister for Climate Change.
Our work includes:
attending Convention meetings and speaking on issues being decided
making submissions to the Convention and other related forums
lobbying other countries.
Negotiation principles and goals
We seek an outcome from the Paris Agreement work programme that respects both the letter and spirit of the decisions reached in Paris, as reflected in the Paris Agreement and COP decision 1/CP.21. All countries, both developed and developing, need to make legal commitments to reduce emissions. Together we need to work toward limiting global warming to a rise of well below 2 degrees Celsius above pre- industrial levels – and aiming for a temperature rise of no more than 1.5 degrees. If we don't do this, the costs of responding to climate change, e.g. building new and better infrastructure, recovering from cyclones and adapting to water shortages, will be much greater.
We want to ensure that implementation of the Paris Agreement is founded on rules that are applicable to all Parties, while allowing sufficient flexibility to accommodate the different national circumstances and individual capabilities of each.