An overview of Partnering for Impact, including Negotiated Partnerships, Manaaki and Organisational Strengthening Mechanism
Purpose of Partnering for Impact
Partnering for Impact addresses issues identified through the evaluation of the predecessor Partnerships for International Development (PFID) fund, and extensive consultations with civil society. These include the following findings:
A one-size fits all approach to partnering was less than optimal;
There is a need to better harness the particular strengths that different partners can bring to achieve shared, sustainable outcomes; and
The PFID resulted in a large number of projects requiring significant resourcing for both applicants and MFAT.
This approach is more strategic and targeted, as well as more efficient and effective. It empowers and enhances the capacity of local partners, resulting in greater self-reliance. It also responds to the need for strengthened due diligence requirements.
For the Negotiated Partnerships and Manaaki, at least 60% of funding will be targeted for the Pacific. Least Developed Countries in South East Asia (Cambodia, Lao PDR, Myanmar and Timor Leste) are a secondary focus.
Partnering for Impact is delivered through three mechanisms:
Negotiated Partnerships;
Manaaki; and
Organisational Strengthening Mechanism.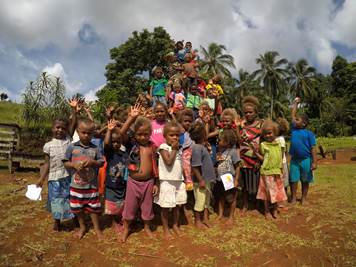 Negotiated Partnerships
Negotiated partnerships are fit-for-purpose co-investment arrangements with NGO partners through which we will seek to increase our shared development impact. They are multi-year, multi-country and multi-sector arrangements, which will be agreed with those (generally larger) New Zealand NGOs with relevant expertise, established relationships, resources and the capability to manage an outcomes-focused programmatic approach to delivering development cooperation.
The negotiated partnerships programme responds to clear feedback from the sector that NGO partners want predictable, longer-term funding, which reduces uncertainty for them and their local partners and enables them to play to their strengths. We consider that it makes sense from a development perspective to take a more strategic approach to the disbursement of government funding if we are to maximise our impact.
Manaaki
Manaaki is the New Zealand Aid Programme's smaller and more streamlined contestable fund for New Zealand NGOs, which was launched in 2019. It complements the larger Negotiated Partnerships funding mechanism currently being rolled out. Manaaki has one funding round each year, with approved activities receiving MFAT co-investment of between NZ$100,000 and NZ$1.25 million. NZ$5 million in funding was allocated in Round One and up to NZ$6 million was made available for Rounds Two and Three. Manaaki focuses on 'uplifting mana through listening to, supporting and empowering' vulnerable, marginalised and hard to reach communities, by way of tailored co-investment arrangements.
The fund is guided by New Zealand's International Cooperation for Effective Sustainable Development (ICESD) and contributes to the delivery of the universal Sustainable Development Goals, New Zealand's focus on engagement with and in the Pacific, and other New Zealand Aid Programme priorities.
Five Manaaki Round One funded Activities entered implementation in 2020, while Activity designs for Manaaki Round Two are currently being completed and appraised. The latest Manaaki Round - Round Three - was launched on 25 February 2021, following the completion of the Manaaki End of Pilot review. Applications for Round Three will be due on 31 May 2021, providing interested NGOs with over three months to submit proposals.
Organisational Strengthening Mechanism
This is a mechanism to support and coordinate self-reliance building of civil society partners in the Pacific and Timor Leste. Work will commence on this mechanism soon, and further information will be provided to the NGO sector soon.
Partnering for Impact A3 and Frequently Asked Questions
Find out more through the Partnering for Impact A3 [PDF, 1.5 MB] and Frequently Asked Questions [PDF, 644 KB].