COVID-19 had a significant impact on exporters, particularly those used to travelling overseas to meet business partners face-to-face. This gave rise to our first-ever virtual trade mission to Japan.
Japan is one of Aotearoa New Zealand's largest trading partners. The virtual trade mission – held on 4 June 2021 - was a way of strengthening relationships and seizing new opportunities for trade and investment in challenging times.
The Ministry and New Zealand Trade and Enterprise (NZTE) organised the event, which was led by Aotearoa New Zealand's Minister for Trade and Export Growth, Hon Damien O'Connor, and supported by a welcome video from Prime Minister, Rt Hon Jacinda Ardern.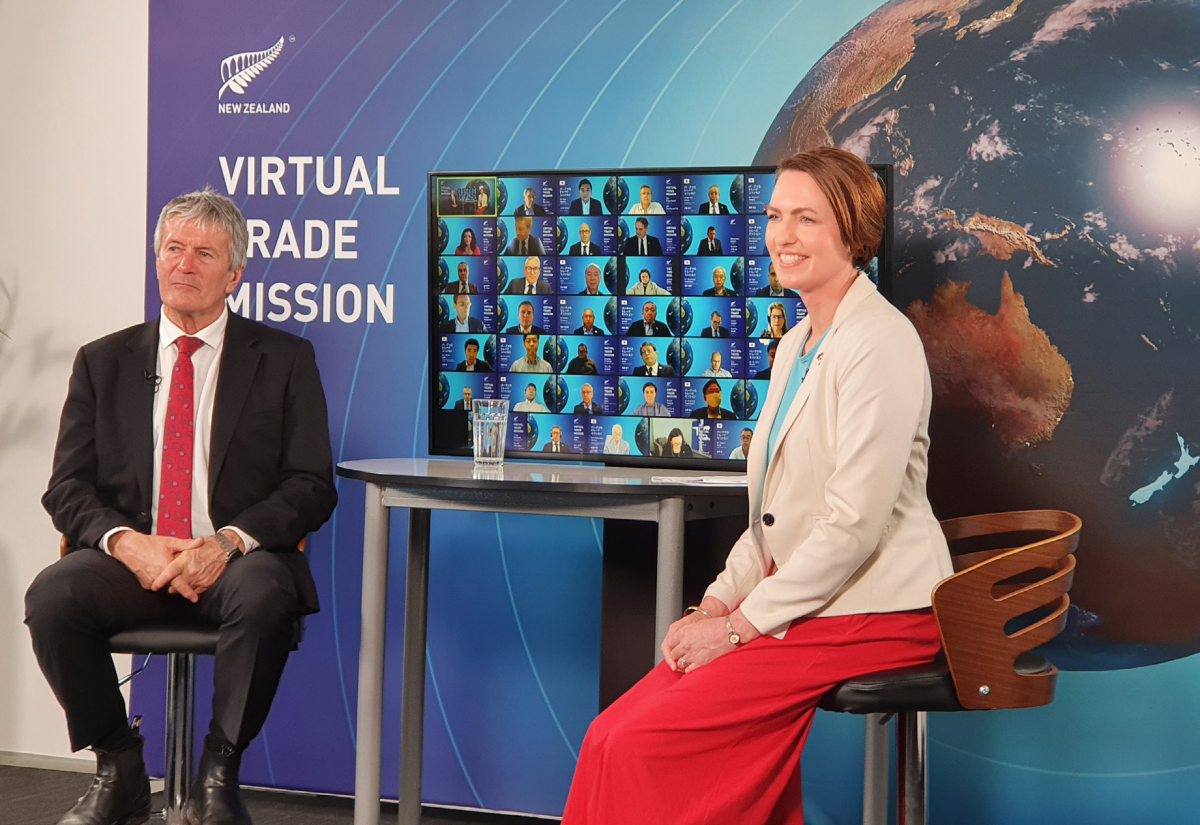 Delegates from both countries took part, with the Aotearoa New Zealand delegation representing a diverse range of businesses from the premium food and beverage, technology, and renewable energy sectors. These sectors represent around 60 percent of Aotearoa New Zealand's current exports to Japan.
As part of the trade mission, participants from each sector engaged in separate sessions to discuss trends and opportunities, before regrouping and sharing the themes discussed with Minister O'Connor.
The programme incorporated tikanga and te reo Māori. It closed with remarks from NZTE's Chief Executive Peter Chrisp, along with a virtual pounamu gift, presented by the Minister to the Japanese delegates.
As proof that COVID-19 need not discourage exporters looking for new markets, immediately after the event AuOra, a Māori-led business that had participated in the mission, announced its entry into the Japanese market with a kiwifruit powder.
The virtual trade mission marked the culmination of a series of high-level engagements by the Minister for Trade and Export Growth with Japan. These included virtual meetings with two Japanese ministers, and speaking to the prestigious Nikkei Future of Asia Conference.
These engagements helped to maintain economic relationships in the context of the pandemic, while also supporting New Zealand exporters' connections with a key market.