News: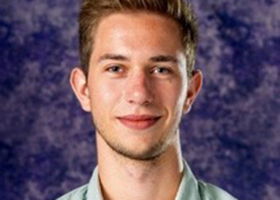 German student Fabian Brunner, 24, from Frankfurt am Main is the lucky winner of the New Zealand Prime Minister's First World War Centenary Peace and Security Scholarship.
This one-time full scholarship was announced by the then-Prime Minister of New Zealand, John Key, during his visit to Berlin in December 2015.
Brunner passed the two-step application process and has recently arrived in New Zealand. At the beginning of March, he will undertake a one-year Master's programme in International Relations at Victoria University in Wellington.
"It is an honour for me, as a result of this scholarship, to be able to study at the prestigious Victoria University. Later on, I would like to work in the international relations field and with this scholarship I will be able to acquire the necessary skills," said Brunner of the scholarship.
Brunner has previously studied political science in Frankfurt am Main and in Durham, USA. The scholarship was awarded to strengthen bilateral relations between Germany and New Zealand.