Ministry Statements & Speeches: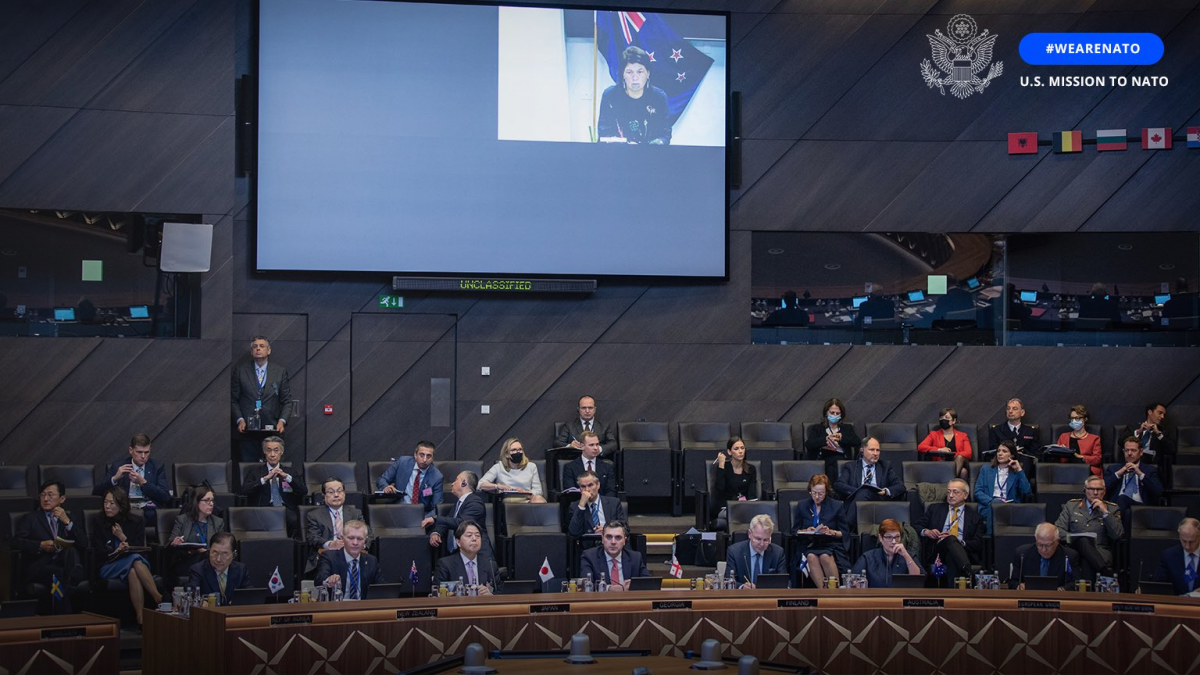 On 7 April, Minister Mahuta virtually participated in a meeting of NATO and NATO Partner Foreign Ministers held in Brussels. The meeting included the Foreign Minister of Ukraine, Dmytro Kuleba, Ministers from the 30 NATO Allies, Ministers from NATO's Asia-Pacific (AP4) partners (New Zealand, Australia, Japan, and Republic of Korea), Ministers from Finland, Georgia, and Sweden, and the EU's High Representative for Foreign Affairs and Security Policy.
The focus of the meeting was on Russia's illegal and unprovoked invasion of Ukraine. Ukraine Foreign Minister Kuleba spoke about the situation on the ground and the support Ukraine needs. The Minister stressed that Ukraine needs action, not compassion. The Minister further spoke about the global implications the invasion will have, including on food and energy security.
A central theme of the ministerial discussion was that Putin's war in Ukraine is not merely a challenge for Ukraine's neighbours, Europe, or NATO. It is a truly global challenge, which will have long-lasting implications and impacts around the world.
The 39 countries that took part in the meeting were united in their condemnation of Putin's invasion, in their strong solidarity with Ukraine, and in their determination to uphold international law in the face of Russia's aggression.
There was a shared commitment to ensure that crimes that are being committed in Ukraine are thoroughly investigated and those responsible are held to account, including through an investigation by the International Criminal Court – which Aotearoa New Zealand strongly supports.
In her statement to the meeting, Minister Mahuta emphasised that Aotearoa New Zealand stands in solidarity with Ukraine, NATO, and our other partners in the face of Putin's brutal and illegal invasion.