The Ministry acts in the world to build a safer, more prosperous and more sustainable future for New Zealanders.
How we do this
In line with our purpose and values, we engage and seek to influence outcomes that align with Aotearoa New Zealand's values and interests
We pursue the Government's international priorities and provide advice to the Government on the implications for New Zealand of what is happening in the world.
Our work contributes to New Zealanders' well-being in the following ways:
Kaitiakitanga: Generations of New Zealanders benefit from sustainable solutions to global and regional challenges
Prosperity: New Zealanders have better job opportunities and incomes from trade, investment and other international connections
Security: New Zealanders are able to live, do business, travel and communicate more safely at home and offshore
Influence: New Zealanders have confidence their country can influence others on issues that matter for them now and in the future
Our values
Te Tiriti o Waitangi is at the core of our work, and Te Tiriti principles provide the foundation for how Aotearoa New Zealand conducts its foreign policy. Equally, our work is guided by the values derived from our bicultural heritage – manākitanga, kotahitanga, kaitiakitanga, and whanaungatanga.
We are also guided by our organisational values:
Impact: We achieve for New Zealand, every day, everywhere
Kotahitanga: We draw strength from our diversity
Courage: We do the right thing
Manaakitanga: We honour and respect others
Our values guide how we interact with people within and outside of the Ministry.
They also reflect to our global partners and to New Zealanders the qualities of the country we represent: a tolerant, diverse, inclusive and welcoming society.
Our values support Te Kawa Mataaho Public Service Commission's focus on spirit of service, and help us deliver to New Zealanders in an increasingly challenging global environment.
Diversity and inclusion
MFAT values diverse thinking, people and skills. We recognise that diversity allows us to be more innovative in the way we think and act, enhancing the quality of our advice and services.
We aim to reflect the diversity of New Zealand and the countries in which we are present. That's why we're working actively to grow the diversity of our workforce and the inclusive nature of our workplace.
We have a comprehensive diversity and inclusion strategy and work programme. Click on our diversity and inclusion page to see some of the things we are doing.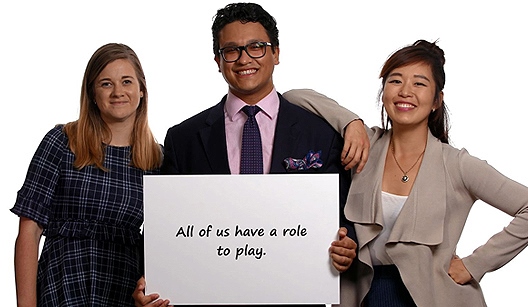 Positive Workplace Culture
The Chief Executive along with other Public Service Chief executives has committed to the 2019 Public Service Positive Workplace Cultures Framework. In that time we have made some progress in many areas, including:
The implementation of our Organisational Values and the expected behaviours these inform
Creating a stronger sense of belonging through the, Diversity and Inclusion Strategy & Plan, including the establishment of various network group and improved diversity in recruitment at all levels
The development of a Gender & Ethnic Action Plan
Providing enhanced support services in aid of the wellbeing of our staff globally.
The Ministry recognises there is further work required. We are committed to continuing with the mahi that will lead to a workplace where everyone in Manatū Aorere truly feels they belong and are included, where they feel supported and enabled to do great work, experience our values every day, and the workplace enhances their sense of personal wellbeing. We strive for a positive culture experience for everyone, every time.