New Zealand is committed to supporting economic and social resilience in the Pacific region through labour mobility. Through temporary employment in New Zealand, Pacific workers can earn higher incomes and remit these earnings back to their communities in the Pacific. These earnings support achievement of workers' financial goals, including paying school fees, investing in community projects, building houses and starting businesses back home.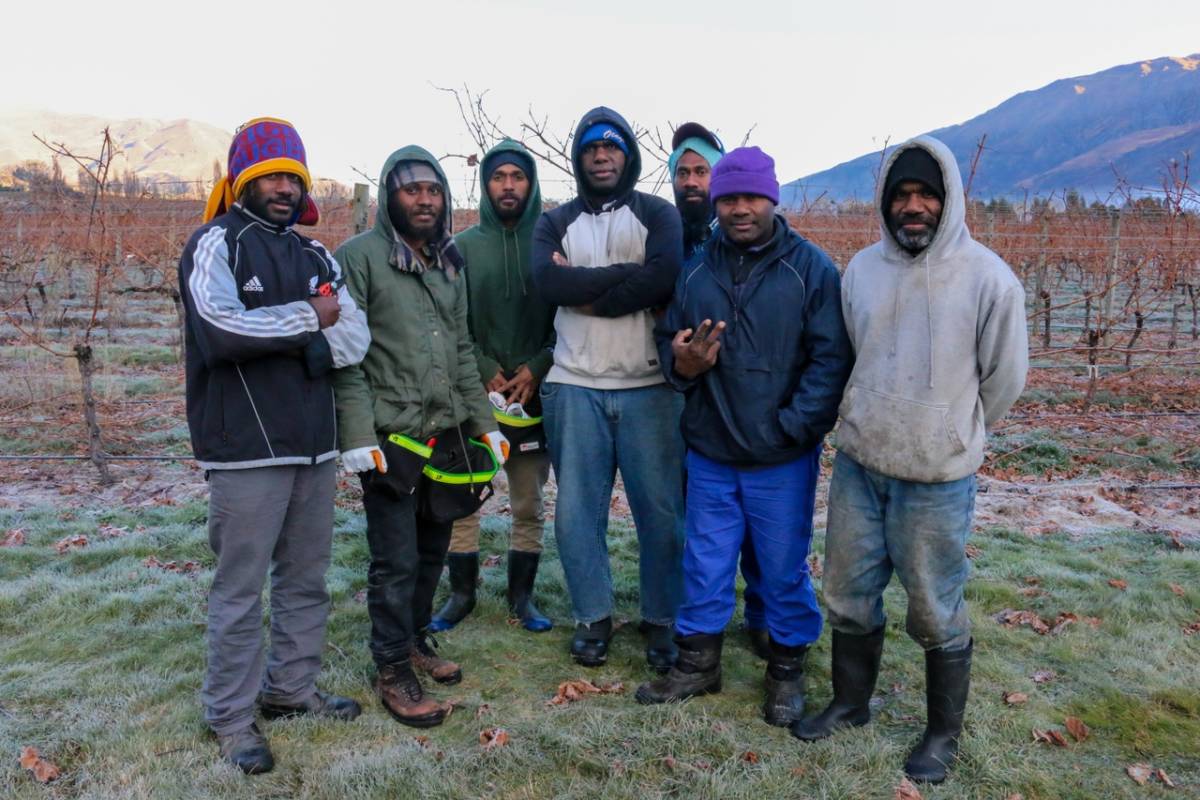 Labour Mobility in New Zealand
The Recognised Seasonal Employer (RSE) scheme
The Recognised Seasonal Employer (RSE) scheme is New Zealand's main labour mobility programme. Since it began in 2007, the RSE scheme has enabled employers in the horticulture and viticulture sectors to recruit an annually capped number of seasonal workers from eligible Pacific countries to plant, maintain, harvest, or pack crops. The RSE scheme has been a key factor in expanding our horticulture and viticulture industries and maximising exports of these industries. Pacific RSE workers in New Zealand remit earnings, benefiting their communities.
The Pacific countries eligible for recruitment under the RSE scheme are: Fiji; Kiribati; Nauru; Papua New Guinea; Samoa; Solomon Islands; Tonga; Tuvalu; and Vanuatu. The RSE scheme also allows for recruitment from South East Asian historical participating countries in exceptional circumstances with the Ministry of Business, Innovation and Employment's (MBIE) agreement.
The cap on RSE worker numbers increased by 500 places to 19,500 for the 2023/24 season (see the press statement(external link)).

From 1 October 2023, the RSE wage is indexed to the minimum wage plus 10 percent, meaning minimum pay for RSE workers is $24.97 per hour and will increase whenever the New Zealand minimum wage increases in the future.
Watch RSE worker share their experiences of working in New Zealand: Voices of the Pacific videos by Horticulture New Zealand and the Pacific Cooperation Foundation:
Solomona Kelekolio signed up to come work overseas in a bid to better his family's lives back home in Samoa. Voices of the Pacific is a new five-part doco series following five people from a Pacific country who have applied to come to NZ under the Recogni
Voices of The Pacific is a five part mini-documentary series on RSE workers. The series was produced by PCF in partnership with HortNZ. These are the stories of workers from the five original RSE Pacific nations that started the scheme 16 years ago.
For the last 15 years, Peter Bumseng has travelled to New Zealand to work under the Recognised Seasonal Employer scheme to help provide for his family back home in Vanuatu. Video / Pacific Cooperation Foundation.
Fijian RSE worker Aporosa Bulinitarawereierenavula calls Hawke's Bay his second home. He knows what it's like to rebuild after a cyclone. Video / Pacific Cooperation Foundation.
The last part of the Voices Of The Pacific series pays tribute to one of Tuvalu's first RSE workers to arrive in New Zealand, the late Keith Taulealea.
MBIE has been undertaking a review of RSE policy in 2023. The policy review has a twofold objective: Sustainable long-term administrative settings that work effectively for the government and employers; and a scheme that respects RSE workers, and upholds their rights and dignity through an improved set of policies and guidelines, backed by consistent and ethical employment practices. Read more about the RSE policy review on MBIE's website here(external link).
The Impact of COVID-19
During the COVID-19 pandemic, maintaining connection between Pacific countries and New Zealand was prioritised. Our Pacific relationships was an important consideration in how New Zealand managed our border. The largest border exception to travel to New Zealand during the pandemic was for RSE scheme workers (see press statement here(external link)), followed by the introduction of quarantine-free travel (see press statements here(external link) and here(external link)). New Zealand's international border fully reopened from 31 July 2022, which paved the way for a full resumption of the RSE scheme.
Immigration Rebalance: New Labour Mobility Opportunities
New labour mobility opportunities for the Pacific have been announced (press statements here(external link) and here(external link)). From 2024, Pacific programmes will be established to enable a capped number of workers to undertake seasonal work in the meat and seafood processing sectors to relieve labour shortages in New Zealand and create more opportunities for Pacific workers. These sectors can provide benefits to Pacific countries' sectors through increased skills and experience. Pacific programmes for other sectors, for example, the construction and care sectors, may also be considered in future.
New Zealand's Next Generation Approach to Labour Mobility
New Zealand has a set of principles underpinning our next generation labour mobility approach for the Pacific, which were endorsed at the 2022 Pacific Labour Mobility Annual Meeting:
labour mobility opportunities aligned to Pacific development priorities;
emphasis on skills and training;
circular opportunities supported by effective reintegration;
centrality of worker health and well-being;
maximising the benefits and mitigating negative impacts on communities; and
collective regional responsibility: all Pacific partners, including New Zealand, hold collective responsibility for achieving long-term economic and social resilience through labour mobility.
International Development Cooperation (IDC) Funded Labour Mobility Programmes
Strengthening Pacific Labour Mobility (SPLM) Programme (Toso Vaka o Manū)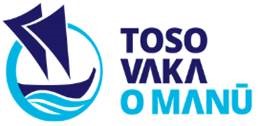 The Strengthening Pacific Labour Mobility (SPLM) programme is the primary way Aotearoa New Zealand supports Pacific labour sending countries to maximise the benefits of labour mobility at the individual, family and community levels. The programme is essential to supporting Pacific Island countries to gain economic and social benefits from remittances and skills by building labour mobility capacity.
RSE Worker Training Programme (Vakameasina)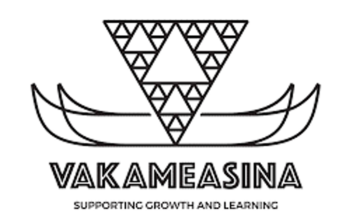 The RSE Worker Training Programme, or "Vakameasina", provides free training to RSE workers with the purpose of providing transferable cross-border skills that workers can use in their home countries. Vakameasina offers courses for RSE workers ranging from an introductory essential learning course (which covers building digital capability, healthy living, financial capability, sexual health, and human rights) to courses covering money matters, small business development, leadership, compost toilets, building concepts, and other practical courses. Courses are offered in most regions where RSE workers are based. Topics such as disaster risk management and climate change resilience are woven into the content of various courses. The delivery of each course can range from a short eight hour course to a twenty hour course over ten weeks.
See a news article about RSE workers in Central Otago who completed the cooking and hospitality course and served a meal to guests including the Mayor – Seasonal workers polish cookery skills(external link).
Learn more about Vakameasina on their website(external link).
Pacific Agreement on Closer Economic Relations (PACER) Plus and the Arrangement on Labour Mobility
The PACER Plus Agreement recognises labour mobility as a vital trade initiative between Australia, New Zealand and Pacific Island countries, delivering shared economic benefits across the region. The Arrangement on Labour Mobility is formulated to strengthen Pacific labour mobility cooperation between Participants. See an overview of the PACER Plus Agreement here(external link).
The Arrangement on Labour Mobility is predominantly concerned with labour markets of labour-sending countries to develop workers' skills, and is closely correlated with the PACER Plus Agreement, where Chapters are in place for Movement of Natural Persons and more focused on the mobility of formally trained or qualified labour and business-related travel and employment. Key elements of the Arrangement include:
enhancing existing labour mobility schemes and exploring new opportunities;
supporting institutions that manage labour mobility;
promoting and improving current visa categories;
tertiary vocational education and training; and
improving recognition of qualifications and registration of occupations.
The Pacific Labour Mobility Annual Meeting (PLMAM) was established under the Arrangement on Labour Mobility. PLMAM is the pre-eminent inclusive forum in the Pacific region for progressing labour mobility cooperation and enables the free exchange of ideas and insights between attendees. The first PLMAM was held in 2017.