Lucy Duncan
Lucy Duncan
Ambassador to Colombia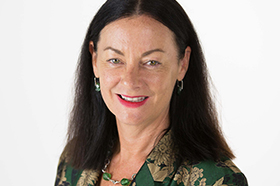 Biography
Lucy Duncan is New Zealand's first resident Ambassador to Colombia, opening the new Embassy in Bogotá in February 2018. 
Lucy is a career diplomat.  She recently completed an assignment as Chargé d'Affaires ad interim at the Embassy in Mexico.  Prior to this, she was Deputy Secretary of the Multilateral and Legal Group in the Ministry's Senior Leadership Team, covering a diverse portfolio throughout our term on the United Nations Security Council, as well as international security, counter-terrorism, disarmament and arms control policy, climate change negotiations and international law. 
Lucy was the Prime Minister's Special Envoy to Spanish-speaking countries during the United Nations Security Council campaign, participating in Ibero-American and Central American Summits as well as visiting many capitals in the region.  Other overseas postings include as Ambassador to Argentina, Uruguay and Paraguay, Deputy Permanent Representative to the United Nations in Geneva and in Vienna and Deputy Head of Mission in Singapore.
Lucy has a First Class Honours degree in History from the University of Otago and is a graduate of the Executive Fellows Programme of the Australia/New Zealand School of Government.