Travel to New Zealand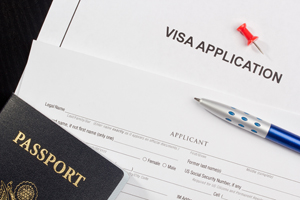 Citizens of Visa Waiver countries including citizens of all GCC countries
Citizens of the countries of the Gulf Cooperation Council (Bahrain, Kuwait, Oman, Qatar, Saudi Arabia and the United Arab Emirates) and who are travelling on a GCC passport can visit New Zealand for up to three months under the New Zealand visa waiver programme.
To be eligible for this, travellers must have:
an NZeTA (New Zealand Electronic Travel Authority

(external link)

) or you won't be allowed to board your plane or cruise.
a valid (at least 3 months) passport; and
be prepared to provide proof that they have a fully paid return/out-bound flight from New Zealand within the three month period; and
proof of sufficient funds to support themselves in New Zealand (at least NZ$1,000 per month); and
travellers should also be able to demonstrate their plans in New Zealand.
For a list of visa waiver nationals, please visit Immigration New Zealand(external link).
Note that the visa waiver applies only to citizens of these countries. Residents require a visa.
Get NZeTA (New Zealand Electronic Travel Authority) before you go on the official government website www.immigration.govt.nz/nzeta(external link)
Citizens from all other countries – visa required
If the person travelling is not a citizen of one of the countries listed on the visa waiver countries list then they will need to apply for and obtain a visa before travel to New Zealand.
For most categories of visa application, an ONLINE application is the quickest way to get your visa application to Immigration New Zealand. Please visit apply for a visa on-line(external link). Please visit the New Zealand Visa Application Centre (VFS Global)(external link) website for further information.
If you require further information, please visit the Immigration New Zealand website(external link) or contact the Immigration Contact Centre on +64 9 9144100.
Please note that processing time is 25 days. The Embassy cannot facilitate visa issuances and all correspondence with regards to visas must be directed through the Immigration Contact Centre (details above).