Ben King
Ben King
New Zealand Ambassador to Thailand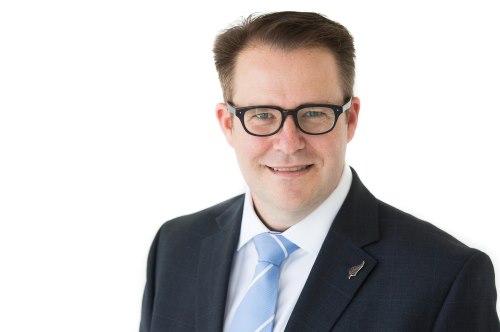 Biography
Ben King is New Zealand's Ambassador to the Kingdom of Thailand, the Kingdom of Cambodia, and the Lao People's Democratic Republic.
Prior to this role, Ben King was Foreign Policy Advisor at the Department of the Prime Minister and Cabinet, where he was responsible for briefing the Prime Minister on all international issues including foreign affairs, trade and defence.
In Ben's career with the New Zealand Ministry of Foreign Affairs and Trade, he has led and contributed to a broad range of issues. Ben has been a trade negotiator specialising in intellectual property and investment issues. He has also worked on New Zealand's trade and economic relationship with the United States and with Australia, and managed an Official Development Assistance programme in the Pacific region.
Ben has been posted to the New Zealand Embassy in Washington DC as head of the trade and economic section (2009-2012). Ben has also served as Deputy Head of Mission at the New Zealand Embassy in Riyadh (2004-2007). During his assignment in Canberra, Australia (2000-2004), Ben was responsible for economic reporting, and regional and multilateral trade issues.
Ben has previously been a Press Secretary for New Zealand's Trade Minister, and has a Master's in Public Administration from the John F. Kennedy School of Government at Harvard University. Ben was also Student President at the University of Waikato, where he graduated with a Bachelor of Social Sciences (Honours, First Class).
Ben is married to Rebecca and they have a daughter and a son.