New Zealand is working with the rest of the world to combat climate change.
As a global issue that goes beyond national borders, no country is immune from the effects of climate change. All countries depend on an effective global response.
Aotearoa New Zealand's focus on climate change applies across MFAT's work at a global, regional and national level.
You can see Aotearoa New Zealand's International Climate Change Engagement Plan 2023 [PDF, 308 KB].
MFAT leads New Zealand's work to build international collaboration. We encourage ambitious global climate action, and ensure New Zealand is complying with our international obligations.
We also look for opportunities offshore that support New Zealand's transition to a low emissions future and that of other countries. This can be through our trade agreements and economic engagements. We look for opportunities for New Zealand suppliers of climate-related technologies and services in a world that's focused on transition too.
Regionally, our focus is on building Pacific resilience to the impacts of climate change, through our climate finance and through helping draw our Pacific neighbours' priorities and concerns to the attention of the international community. See New Zealand's climate action in our region.
New Zealand actively works with other groups of countries through a range of international climate change initiatives. You can see a snapshot of current initiatives below.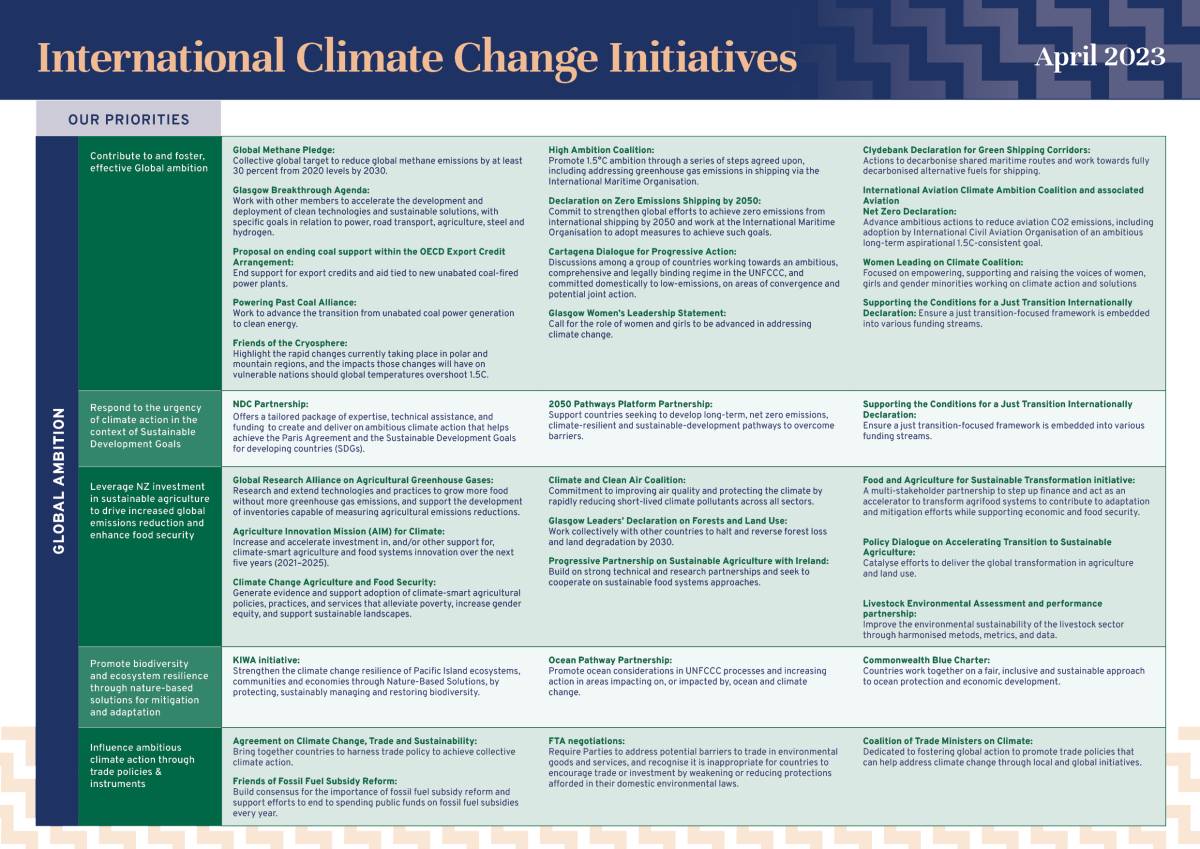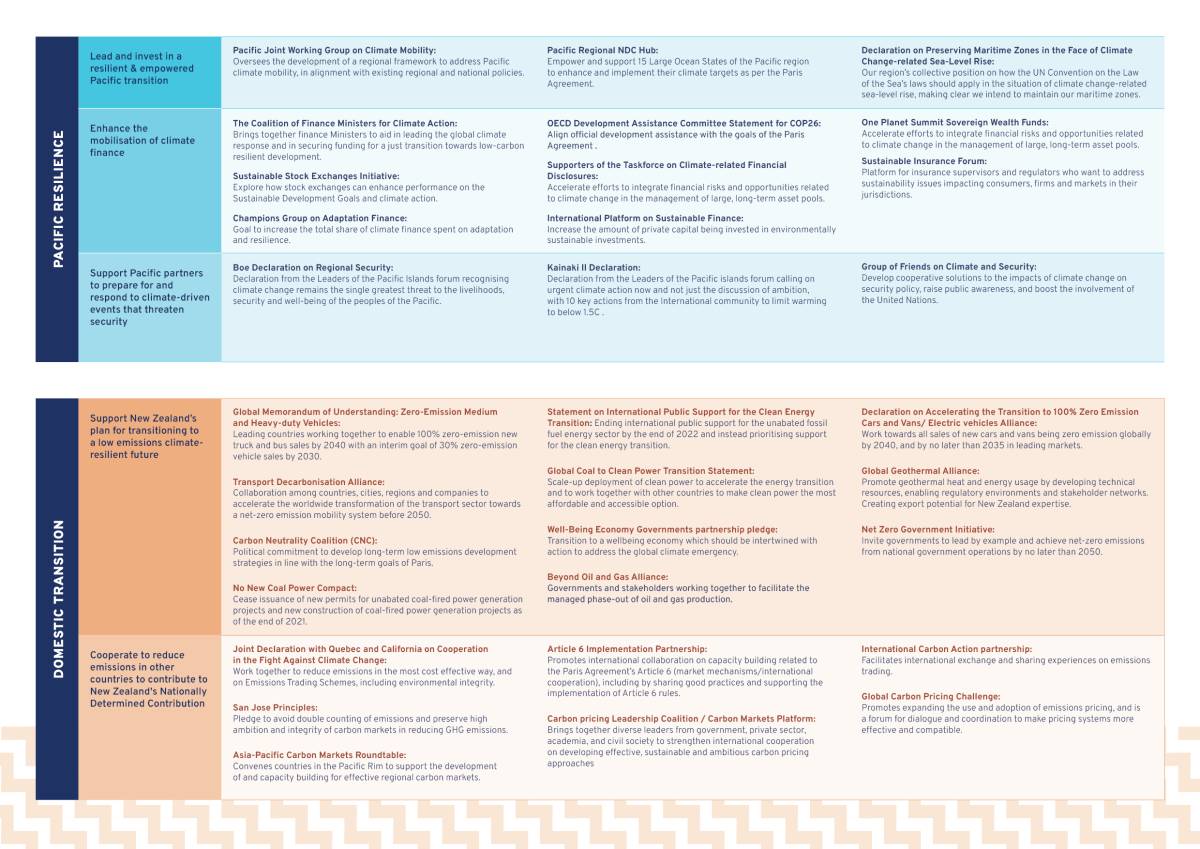 Developed countries agreed in 2009 to meet a collective US $100 billion per annum climate finance goal to assist countries to meet their mitigation and adaptation efforts. Aotearoa New Zealand's climate finance commitment of $1.3bn for 2022–2025, announced in October 2021, supports delivery of this global goal.
Our work contributes to New Zealand's domestic transition; our country's legislation, policies and plans provide a low-emissions pathway aligned to the 1.5 degree limit.
We cooperate to reduce emissions in other countries; which not only allows us to play a bigger role in the global effort to take climate action, but allows us to meet our own Nationally Determined Contribution.
The Ministry for the Environment is the lead agency on New Zealand's domestic emissions reduction and adaptation work. See more in Supporting our transition.