As a trade dependent economy, geographically distant from export markets, New Zealand is a firm supporter of free and open trade. We have one of the most open market economies in the world.
What is New Zealand's trade policy?
New Zealand's prosperity depends on trade. We work hard to expand opportunities and improve conditions for New Zealand in overseas markets and we support international trade rules which, alongside other government policies, support sustainable and inclusive economic development.
Read more about Trade for All.
Why does New Zealand advocate free trade?
New Zealand is a strong advocate for free trade and the regional and international institutions that support it. This is the case for a number of key reasons:
Trade is critical to New Zealand's economy. We can only pay for the goods and services we import from overseas by selling exports to other countries. At the moment, international trade (exports and imports) make up around 60% of New Zealand's total economic activity.
Supporting open markets is a logical response to the nature of our economy. With a population of only 4.8 million people we lack the scale to produce at affordable prices the diverse high quality goods we import, and we are too small to provide a market that would sustain many of our export sectors. The jobs of more than 600,000 New Zealanders are in direct export sectors or in sectors supporting exports. Many of these jobs are in the regions. Overseas markets provide the opportunity for New Zealand businesses to grow to a scale that simply could not happen in New Zealand alone.
Free trade doesn't just benefit our exporters. Our open economy has meant New Zealand importers and consumers now enjoy access to a much wider and more competitively priced range of goods and services. Without imports New Zealanders would not have access to anything containing a computer chip – such as mobile phones, computers, and modern televisions. The competition provided by imports ensures that consumers can access a wider range of quality products at internationally competitive prices than would be possible if we could buy only from ourselves.
Other countries are seeking to trade more as well. Since 2000, regional and bilateral free trade agreements (FTAs) have flourished worldwide. As our global competitors develop new networks of trade agreements with each other, New Zealand also needs new FTA partners or it risks our exporters being disadvantaged.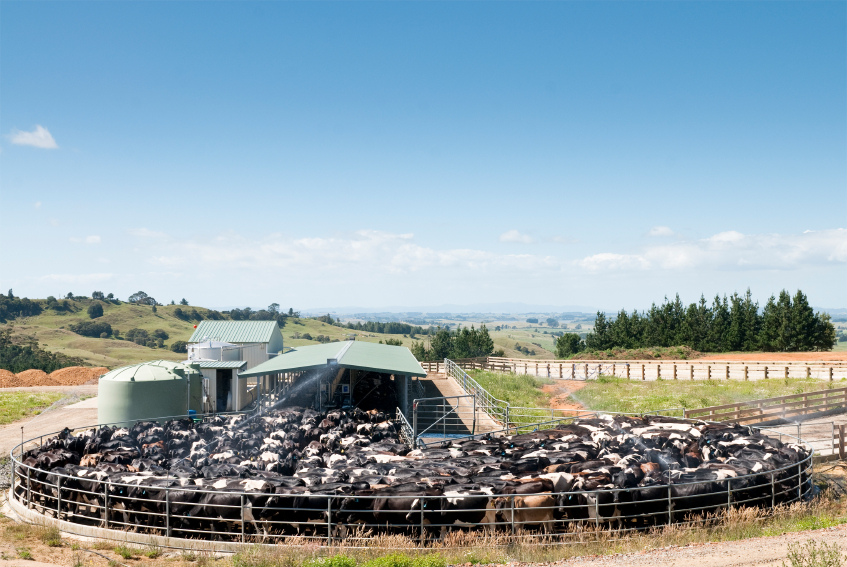 Goods trade
Goods made up 70% of New Zealand goods and services exports and were valued at $53.6 billion in the year ending December 2017. For our major primary sectors – meat, dairy, fisheries, wine, forestry and some horticulture products – between about 70 percent and 95 percent of the output they produce is exported. Without trade, between 70 and 95 percent of those industries in New Zealand would simply not exist. The impact on Māori and the regions would be especially acute.
Agricultural goods – New Zealand is the world's 12th largest agricultural exporter by value and the #2 dairy exporter in the world. We're the number one sheep meat exporter, the number one dairy product exporter and the second biggest wool exporter. Improving productivity, value-add and export earnings in this sector are critical to New Zealand's sustainable economic growth. FTAs are one way the government can support such growth.
Non-agricultural goods – 38% of our merchandise exports are non-agricultural goods. Our top earners include forestry products, crude and refined petroleum, and fish products; and exports of manufactured products such as clothing and electronics are growing. However, as a whole, our non-agricultural exports have only been expanding by 1% per year in the last decade. It's critical we work to secure the FTAs we have under negotiation, and make sure we help businesses to take full advantage of our current agreements. Other key New Zealand industries such as specialised high-tech manufacturing are equally dependent on international trade.
Services and investment
Services made up around 30% of New Zealand goods and services exports, valued at $22.7 billion (December 2017). These exports include tourism (our largest service export), transport, education and commercial services such as IT, telecommunications, accounting and film production. Services exports (and imports) allow New Zealand firms to grow their businesses by taking advantage of offshore opportunities, and new technologies are making it easier to do this digitally. Inwards and outwards foreign investment can help New Zealand businesses better integrate into supply chains, improve market access, reduce costs and increase productivity. It is important that we continue to negotiate high-quality comprehensive FTAs that cover trade in services and investment, as well as trade in goods.