Deborah Geels
Deputy Secretary — Americas and Asia Group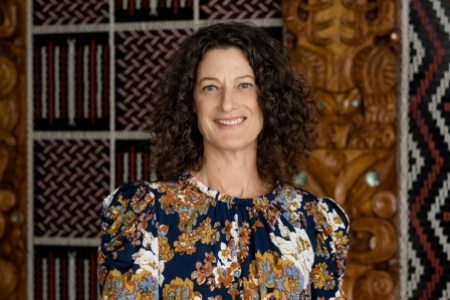 Deborah Geels is a career diplomat who joined the Ministry of Foreign Affairs and Trade in 1986. She has been Deputy Secretary Americas and Asia Group since September 2022. Before that, Deborah was Deputy Secretary Multilateral and Legal Affairs Group, head of the North Asia Division, Permanent Representative to the United Nations in Vienna, accredited to the IAEA, CTBTO, UNOV and UNODC from 2013-2017. She was also accredited to Hungary, Slovakia and Slovenia.
Deborah also served as Director of Consular Division from 2009-2012 where, as part of the Ministry's change programme, she led the development of new business processes and structures for the delivery of consular services.
Following three years in Beijing as Deputy Head of Mission (2006 to 2008), Deborah was Coordinator of the New Zealand Inter-agency China Strategy. From 2004 to 2005 she worked on the China and Malaysia FTA Taskforces. She held the position of Deputy Director in the North Asia Division from 2002-2004.
Deborah has also served overseas at the New Zealand Permanent Mission to the United Nations in Geneva (1997-2002), where she was Counsellor responsible for human rights, the ILO and WHO, and an earlier posting to Vanuatu (1993-95).
Deborah has held a number of other positions within the Ministry of Foreign Affairs and Trade focusing on multilateral work, the Pacific Islands, Asia and development assistance.
She is a graduate in economics and political science from the University of Canterbury.