Find the latest news for China
Embassies and consular services for China
Our relationship with China
New Zealand and China have a long relationship going back to the 1840s.
The first Chinese immigrant to New Zealand is thought to have been Appo Hocton, who arrived in Nelson in 1842. The first large scale arrival of Chinese to New Zealand occurred in the 1860s, initially for gold-mining. Official contact began in 1912 with trade, missionary, immigration and other links. New Zealand and China established formal diplomatic relations in December 1972, and the relationship has developed rapidly since then. Today tens of thousands of students and tourists travel each way every year, and meetings between political leaders and heads of state take place regularly.
The New Zealand–China Free Trade Agreement (FTA) signed in 2008 provided much impetus to the trading relationship. China is now New Zealand's largest trading partner in goods and second largest overall including trade in services. Since 2007, two way trade has increased from NZ$10 billion to NZ$30 billion. China is one of the world's fastest-growing economies and its vast population and growing middle class represent huge potential.China is New Zealand's largest trading partner in goods and second largest overall including trade in services. The New Zealand–China Free Trade Agreement (FTA) signed in 2008 was China's first FTA with a developed country. China is one of the world's fastest-growing economies and its vast population and growing middle class represent huge potential.
More on New Zealand's relationship with China
This Infographic [PDF, 2.5 MB] was produced in 2017 to commemorate 45 years of diplomatic relations between New Zealand and China.
Read about first steps towards diplomatic ties between New Zealand and China.
Read about our new Embassy in Beijing.
Education and tourism
Education and tourism links have been growing strongly over the past decade. From early beginnings when both countries offered an exchange programme for three students each, China is now our largest source of foreign students - there were over 40,000 Chinese student enrolments in New Zealand in 2017.
Tourism between our two countries has also increased rapidly. Our first diplomats had to walk into China after flying to Hong Kong because China had no international air links. In high season, there are now over 80 direct flights between New Zealand and China (including Hong Kong) every week. China is the second, and most rapidly-growing, source of tourists to New Zealand (behind Australia), with around 450,000 visitors in 2018. New Zealand and China agreed to designate 2019 as the Year of Tourism between the two countries.
Trade
2018 statistics
| | | |
| --- | --- | --- |
| Total trade in goods | $30.6 billion | |
| Exports to China | $17.3 billion | Top exports: dairy, wood products, meat |
| Imports from China | $13.3 billion | Top imports: machinery, clothing & apparel |
| GDP | US$14.2 trillon (2019 estimate) | |
| GDP per capita | US$10,100 | (NZ GDP per capita is US$40,700) |
| GDP growth | 6.6% (2018) | |
We have a strong and growing trade relationship with China. The NZ-China FTA was initially projected to increase our exports by between $225-$350 million each year. However this was rapidly exceeded, with exports increasing by $1 billion in the first year, and growth continuing.
New Zealand–China FTA
The New Zealand-China FTA was New Zealand's biggest trade deal since the Closer Economic Relations agreement with Australia in the 1980s. It cements the trading relationship between our two countries, and frees up business for exporters, the service sector and investors. By 2016, New Zealand had duty free access on over 97% of China's tariff lines, with core dairy products transitioning to full free trade in 2024 for milk powders, and two years earlier for butter, cheese and liquid milk and cream.
Notice for New Zealand companies: US Commerce Department Entities List: Chinese Listings
New Zealand companies trading with China should be aware that beginning in October 2019 the United States' Department of Commerce began adding Chinese entities to its Entities List under the US Export Administration Regulations. The Department of Commerce asserts that these entities have been implicated in human rights violations in Xinjiang, China. The Entities List is one element of the US regulations pertaining to exports, including the export of items from third countries (like New Zealand) that contain a US item. While the US Export Administration Regulations are domestic US law, they may nevertheless have implications for New Zealand companies if the Department of Commerce takes particular action pursuant to those regulations. For example, the Department of Commerce could add a New Zealand company to the Entity List if it believes the company has exported goods contrary to US restrictions. It is recommended that any New Zealand company doing business in Xinjiang or with any listed entity review relevant information carefully (www.commerce.gov/tags/entity-list) and, if necessary, seek independent legal advice.
China's cybersecurity law
China's Cybersecurity Law came into effect on 1 June 2017. It aims to protect China's national security – the definition of which extends to maintaining territorial integrity, social and economic stability, and the public order.
It regulates how organisations and businesses should protect digital information:
including whether and under what circumstances it can be transferred out of mainland China
introduces measures aimed to safeguard internet systems, products and services against cyber-attacks.
This is an evolving area of law that applies to companies differently, depending on their nature and the area they operate in. We recommend that you:
consider the updates to Chinese cybersecurity law and how they will relate to your business
review your policies on information technology, information security management and personally identifiable information
check whether your VPN provider in China is a "licensed" provider
consider whether you might need to seek specialised legal and/or technical advice.
Understanding China's cybersecurity law — information for New Zealand businesses [PDF, 763 KB]
Trade in services
While education and tourism are the biggest service exports, as above, New Zealand also increasingly exports 'knowledge economy' services such as design, information technology, film and TV, and food safety. New Zealand's overall services exports to China increased to NZ$3.4 billion in 2018.
Investment
Investment from China including Hong Kong into New Zealand reached NZ$10.6 billion in 2018. After Australia, China is New Zealand's second largest source country for foreign direct investment, representing almost 10% of our total FDI stock. Chinese investment extends across a range of sectors including primary industries and forestry (30%), infrastructure and commercial development (20%), and manufacturing (15%). Chinese investors are the largest foreign investors in primary products exports, waste management, electrical whiteware, and tourism infrastructure. New Zealand's limited overseas direct investment in China is mainly concentrated in the dairy sector.
Free trade agreements with China
We have a free trade agreement with China and a regional free trade agreement that includes China:
Environment and Climate change
New Zealand and China signed an Environmental Cooperation Agreement (ECA) in 2008. There are three priorities under the ECA: water quality in rural areas; chemicals management and contaminated sites; and invasive species and biodiversity. New Zealand and China have worked together in all of these areas for over ten years.
The New Zealand-China Climate Change Action Plan 2017 gives practical effect to the New Zealand-China Climate Change Cooperation Arrangement signed in 2014. The Action Plan enables Chinese and New Zealand carbon markets experts to share technical information and expertise on carbon markets and emission trading schemes, as well as agricultural greenhouse gas mitigation.
New Zealand and China are co-leaders of the 'Nature-Based Solutions' pillar of the United Nations Secretary General's Climate Summit 2019(external link) The purpose of the Summit is to initiate activities that will have a significant impact on emissions ahead of the 2020 recommunication of countries' nationally determined contributions. The Nature-Based Solutions pillar seeks to reduce greenhouse gas emissions within and across forestry, agriculture, oceans and food systems, including through biodiversity conservation, leveraging supply chains, and technology.
• New Zealand – China Environmental Cooperation Agreement (ECA) [PDF, 206 KB]
• New Zealand – China Climate Change Action Plan [PDF, 206 KB] (Implementing Arrangement on Strengthening Cooperation on Climate Change)
• New Zealand - China Climate Change Action Plan 2017 fact sheet [PDF, 93 KB]
Embassies
New Zealand is represented in China by the New Zealand Embassy, Beijing. New Zealand also operates four Consulates-General:
China is represented in New Zealand by the Embassy of the People's Republic of China, Wellington(external link)
China Capable Public Sector programme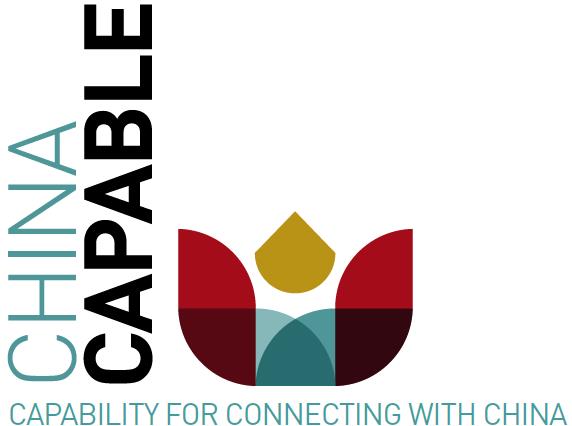 The New Zealand Government set up the China Capable Public Sector programme to attract, develop, retain and deploy China expertise across New Zealand's public sector agencies.
This is an all-of-government project that is currently being led by MFAT.
China-New Zealand initiatives
Prime Minister Jacinda Ardern visited Beijing on 1 April 2019 for meetings with President Xi Jinping and Premier Li Keqiang. Prime Minister Ardern and Premier Li released a joint statement on addressing the impacts of climate change. A number of arrangements were also signed during the visit, including:
Memorandum of Arrangement Relating to Science and Research Cooperation
Memorandum of Arrangement on a Bilateral Financial Dialogue
Strategic Plan On Promoting Agricultural Cooperation
Agreement for the Elimination of Double Taxation with Respect to Taxes on Income and the Prevention of Tax
Evasion and Avoidance ("Double Taxation Agreement
Press releases related to the visit can be found here.
Chinese Premier Li Keqiang visited New Zealand from 26-28 March 2017. A number of initiatives between China and New Zealand were signed during his visit, including:
Memorandum of Arrangement on Strengthening Cooperation on the Belt and Road Initiative between the Government of New Zealand and the Government of The People's Republic Of China. Download the memorandum

[PDF, 495 KB]

Arrangement between the Ministry of Foreign Affairs and Trade and the Ministry of Commerce of The People's Republic Of China on Cooperation on Electronic Commerce. Download the arrangement

[PDF, 431 KB]

Arrangement between the Ministry of Foreign Affairs and Trade of New Zealand and the Ministry of Commerce of the People's Republic of China on Strengthening Exchanges on International Development Cooperation. Download the document

[PDF, 466 KB]
Recent official visits
New Zealand to China
2019
April - Rt. Hon Jacinda Ardern, Prime Minister
April – Hon David Parker, Minister for Trade and Export Growth
June – Hon Kelvin Davis, Minister of Tourism
July – Hon Ron Mark, Minister of Defence
August – Hon Damien O'Connor, Minister of Agriculture
2018
May - Rt. Hon Winston Peters, Deputy Prime Minister/Minister of Foreign Affairs
July - Hon James Shaw, Minister for Climate Change
July - Hon Chris Hipkins, Minister of Education
September - Hon Shane Jones, Minister of Forestry
September - Hon Dr. Megan Woods, Minister of Science, Research and Innovation
November - Hon David Parker, Minister for Trade and Economic Growth
2017
February - Hon Nicky Wagner, Minister of Customs – February
May - Hon Paul Goldsmith, Minister of Science and Innovation; Tertiary Education
2016
April - Hon Nathan Guy, Minister of Primary Industries
April - Rt Hon John Key, Prime Minister
July - Hon Todd McClay, Minister of Trade
September - Hon Jo Goodhew, Minister of Food Safety
October - Hon Murray McCully, Minister of Foreign Affairs
October - Hon Gerry Brownlee, Minister of Defence
October - Hon Todd McClay, Minister of Trade
November - Hon Peseta Sam Lotu-liga, Minister for Ethnic Communities
2015
January - Hon Craig Foss, Minister of Small Business
March - Hon Tim Groser, Minister of Trade
April - Hon Steven Joyce, Minister of Science and Innovation, Economic Development
May - Hon Murray McCully, Minister of Foreign Affairs
June - Rt Hon. Bill English, Deputy Prime Minister/Minister of Finance
July - Rt Hon Bill English, Deputy Prime Minister/Finance
August - Hon Michael Woodhouse, Minister of Police/Immigration
September - Hon Gerry Brownlee, Minister of Defence
September - Hon Steven Joyce, Minister of Economic Development
September - Hon Tim Groser, Minister of Trade
October - Hon Steven Joyce, Tertiary Education
October - Hon Nicky Wagner, Minister of Customs/Disability Issues
October - Hon Te Ururoa Flavell, Minister of Māori Development
November - Hon Nathan Guy, Minster of Primary Industries
2014
February - Hon Pita Sharples, Minister of Māori Affairs
March - Hon Tim Groser, Minister of Trade
March - Rt Hon, John Key, Prime Minister
March - Hon Nikki Kaye, Minister of Food Safety
May - Hon Jo Goodhew, Minister of Women's Affairs
May - Hon Tim Groser, Minister of Trade
June - Hon Simon Bridges, Minister of Energy and Resources
July - Hon Michael Woodhouse, Minister of Police
November - Hon Murray McCully, Minister of Foreign Affairs
November - Hon Tim Groser, Minister of Trade
November - Rt Hon John Key, Prime Minister
China to New Zealand
September 2019: Party Secretary for Gansu Province, Lin Duo, visited for meetings with the Minister for Trade and Export Growth, Speaker of the House of Representatives, and the Mayor of Christchurch.
March 2019: China's Minister of Culture and Tourism Luo Shugang travelled to New Zealand for the opening of the China – New Zealand Year of Tourism and meet with Minister of Tourism Kelvin Davis.
September 2018: Party Secretary for Guangdong Province, Li Xi, visited for meetings with Prime Minister Jacinda Ardern, Foreign Minister Winston Peters, and other Ministers.
April 2017: Premier Li Keqiang visited New Zealand for discussions with Prime Minister Bill English
March 2017: Deputy Administrator of Civil Aviation Administration Li Jian met with New Zealand Civil Aviation Authority in Wellington
February 2017: Vice Chair of the National Development and Reform Commission Zhang Yong attended the Inaugural Senior Climate Change Dialogue held in New Zealand
February 2017: Minister of China National Tourism Administration Li Jinzao visited New Zealand and met with Deputy PM and Tourism Minister Paula Bennett
December 2016: Industry and Information Technology Vice Minister Liu Lihua met with senior officials from the Ministry of Business, Innovation and Employment
June 2016: Justice Minister Wu Aiying visited met Justice Minister Amy Adams, Police Minister Collins and the New Zealand Law Society
May 2016: Politburo Member for Publicity, Liu Qibao met Prime Minister John Key, Culture and Heritage Minister Maggie Barry and launched a China Film Week at Te Papa, co-hosted by China and the New Zealand Film Commission
April 2016: Procurator-General Cao Jianming met Justice Minister Amy Adams, Attorney-General Chris Finlayson, Chief Justice Dame Sian Elias as well as Corrections Minister Judith Collins
November 2014: President Xi Jinping made a state visit to New Zealand. He met with Governor-General Jerry Mateparae and held talks with Prime Minister John Key