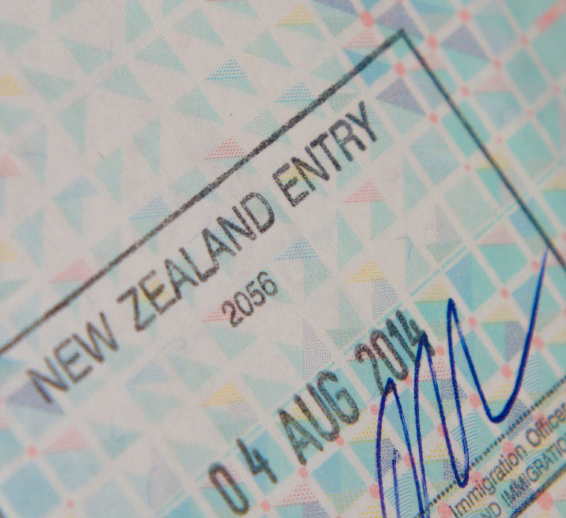 Immigration New Zealand(external link) (INZ) is the government agency responsible for establishing New Zealand immigration policies.
In general, you will need a visa if you wish to:
The Immigration New Zealand(external link) website provides comprehensive information in English about visa requirements when coming to New Zealand including information on:
Citizens and permanent residents of Australia
Citizens and permanent residents of Australia (who do not have certain criminal convictions) may visit, live and work in New Zealand indefinitely. Upon arrival, Australian citizens are exempted from the requirement to hold a permit and Australian permanent residents are granted a residence permit.
Please remember that you may stay in New Zealand until the date shown on the permit in your passport. If you remain in New Zealand after your permit expires then you may be arrested, removed and banned from returning to New Zealand for up to five years. Please make sure that you have a valid permit at all times while you are in New Zealand.
New travel rules for New Zealand
The New Zealand Government has introduced a new travel requirement for some visitors and transit passengers. It's called the NZeTA (New Zealand Electronic Travel Authority) and travellers need to request theirs via the official mobile app or website. Approval can take up to 72 hours, so get yours before you go.
The NZeTA is required for travel from 1 October 2019.
Visit immigration.govt.nz/nzeta(external link) to find out if you need one.
Enquiries about visas for New Zealand
New Zealand Visa Application Centre - Sydney
Suite 9.03, Level 9, 139 Macquarie Street
Sydney NSW 2000
Australia
Telephone: +61 282 784 529
For email enquiries please use the Immigration New Zealand Knowledge Base to find the answer to your question: kb.immigration.govt.nz(external link) by typing in key words. If your question is still unanswered, you can quickly build a personal profile and submit your question through this link which will be answered by our Immigration Contact Centre (ICC) within three working days.
Website: www.ttsnzvisa.com(external link)
Office Hours: Monday to Friday 0900-1600hrs AEST
Call centre hours:Monday to Friday FREE0500-1700 AEST