New Zealand and French Polynesia have a warm relationship and close cultural links.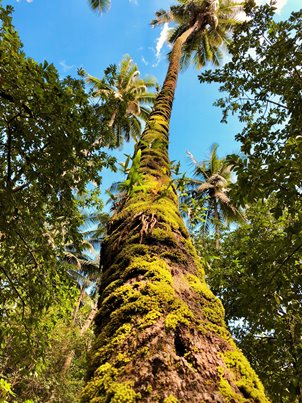 Māori are thought to have set out from French Polynesia's Raiatea Island on their voyage to New Zealand hundreds of years ago. The French Polynesian languages and Te Reo Māori are also closely related. Today, we enjoy a warm relationship based on our common heritage and close people-to-people links.
That relationship has continued to deepen in recent years due to Foreign Minister Peters' refreshed approach in the Pacific, French Polynesia's accession to the Pacific Islands Forum as a full member, and the signing of a Joint Cooperation Plan in July 2018, which focuses on deepening political, trade, economic and cultural links in ways that contribute to regional prosperity, integration and security.
New Zealand and France work together through the France, Australia, New Zealand (FRANZ) arrangement in maritime surveillance and emergency and disaster relief. French naval forces in the Pacific are based in the capital Papeete, Tahiti.
What we've achieved already
Supported French Polynesian students to complete study or work experiences in New Zealand as part of the New Zealand Short-Term Training Scholarships.
Delivered support to a range of community projects across French Polynesia.
Current development priorities
Implementation of the Joint Cooperation Plan.
Support to French Polynesia scholars to study in New Zealand through the Short Term Training Scholarships.
Support small-scale community projects in French Polynesia through the NZ Consulate Fund.
Increasing two-way trade and examining further trade integration through PACER Plus.
What we're working on now
Increasing trade and economic engagement and regional economic integration.
Promoting increased cooperation and collaboration between New Zealand and French Polynesia's research and innovation institutions.