Contact details
Physical address 14th Floor 600 3rd Ave NY 10016 New York United States
Postal address Permanent Mission to the United Nations 14th Floor 600 3rd Ave NY 10016 New York United States
---
Career opportunities
Visit Careers at MFAT for opportunities in New Zealand and overseas.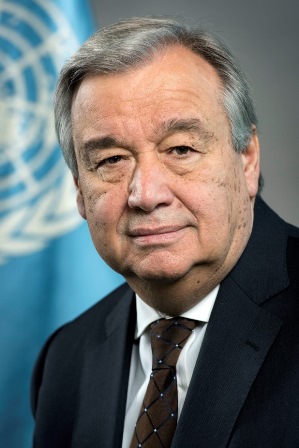 "Today's global challenges require global solutions. No country, and no organization, can do it alone. This invaluable handbook covers the breadth of the UN's work as we strive to build a better future and show that multilateralism can deliver peace, sustainable development and dignity for all." — Antonio Guterres, UN Secretary-General
United Nations Handbook
New Zealand produces an annual UN handbook at the start of each General Assembly, designed for UN delegates from all nations, media and the public.
Published annually since 1961 by the Ministry of Foreign Affairs and Trade, New Zealand, the United Nations Handbook is a clearly ordered guide to the organisations that make up the United Nations, the basis of their structure, their aims and their membership.
The Handbook symbolises New Zealand's long-standing and practical commitment to the United Nations.
What information does it provide?
Up-to-date information on the structure, aims, membership and contact details of the following United Nations bodies:
General Assembly
Security Council
Economic and Social Council
Trusteeship Council
International Court of Justice
Secretariat
Subsidiary and associated bodies of the United Nations
Who uses it?
Diplomats
Foreign Ministry Officials
Non-governmental Organisations
Media
Businesses
Libraries
Academics
Schools
Interest Groups
Members of the Public
How can I order a copy?
In New York:
The United Nations Handbook can be purchased from any of the following sources:
United Nations Bookshop (Bulk orders)
United Nations GA-32 New York, NY 10017
Phone: (212) 963-7680
Fax: (212) 963-4910
To order please fax your order to the United Nations Bookshop
(There will be a delivery charge)
New Zealand Permanent Mission to the United Nations (Maximum two books)
600 Third Avenue, 14th floor
New York, NY 10016
Phone: (212) 826 1960
E Mail: nzpmun@gmail.com
To order please send a cheque (US account only) or bank draft payable to 'New Zealand Mission' (payment in advance only) or call at the Mission any weekday between 9am and 5.30pm. The book costs US$25.00.
(Sorry no credit card sales)
In New Zealand:
To request a hard copy version of the Handbook, please contact:
Communications Division
Ministry of Foreign Affairs and Trade
Private Bag 18-901
Wellington, New Zealand