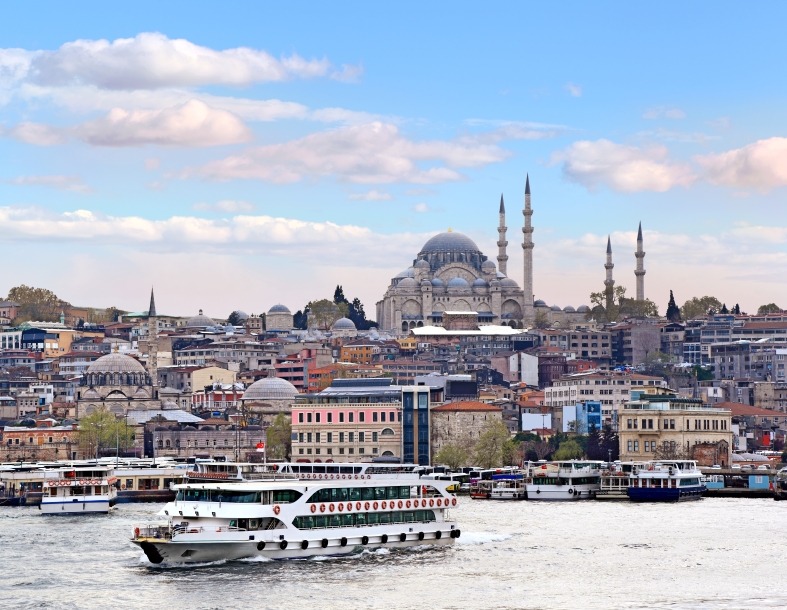 New Zealand citizens who intend to travel to Türkiye for tourism-related reasons for up to 90 days do not require a visa in advance of travel to Türkiye. Provided they can show sufficient funds to support themselves and onward travel bookings, they are usually granted entry to Türkiye for a period of 90 days.
New Zealanders in Türkiye with a 90 day tourist visa who wish to stay longer in Türkiye should apply to the provincial governors office for up to an additional six month touristic residence permit.
New Zealanders travelling to Türkiye to work or study in Türkiye, should contact the nearest Turkish Embassy or Consulate for information about how to apply for approval.
As of 1 January 2013 New Zealanders travelling to Türkiye whose passport or travel document does not have empty space in their pages for entry/exit visa stamps will not be allowed entry into Türkiye.
Please be aware that the New Zealand Embassy is unable to provide advice on or assistance with Turkish immigration policy and practices. Individuals are responsible for their immigration status and for ensuring that they abide by Turkish immigration requirements. For further information, you are advised to contact the nearest Turkish Embassy or an office of the Turkish Foreigners Police Department in Türkiye.
Student Visa Requirements for Türkiye
For information on student visa requirements for Türkiye, please contact your nearest Turkish Embassy.
A list of contact details can be found at the Turkish Ministry of Foreign Affairs(external link).
Work and Residence Visa Requirements
For information on work visa and immigration requirements for Türkiye please contact your nearest Turkish Embassy or Consulate(external link).
Getting married in Türkiye
If you are planning on getting married in Türkiye the Turkish authorities require you to have a document stating that you are legally able to marry. The Births, Deaths and Marriages Office(external link) in Wellington issues this document, known as a Certificate of No Impediment.
Applications for a Certificate of No Impediment (BDM 189) can be downloaded from the Births,Deaths and Marriages(external link) website.
The Turkish Authorities require an official consular letter stating the facts of the Certificate of No Impediment from the Embassy as well as an affirmation. The current cost of these is 120TL total. Once you have the certificate you will need to call the Embassy and make an appointment to come to Ankara for the affirmation.
All fees paid to the Embassy in Ankara must be made in cash. We are unable to accept payment by credit card, cheque, bank transfer or eftpos.
Please note: This process takes around six weeks generally, so make sure you start in plenty of time. You are not able to start the official Turkish legal process for your wedding until you have completed this.