Aotearoa New Zealand is party to a number of agreements committing New Zealand to reduce greenhouse gas emissions, transition from fossil fuels, and provide finance to vulnerable countries.
United Nations Framework Convention on Climate Change
The Convention, also known as the UNFCCC(external link), is the major foundation global treaty that addresses climate change.
New Zealand is a party to the Convention, which provides a structure for negotiating climate change agreements. The Convention was signed in 1992 at the Earth Summit in Rio de Janeiro – today more than 190 countries have joined. Convention parties meet regularly to progress the implementation of the Convention, including:
the implications of the latest scientific findings and technological developments
opportunities for collective action and cooperation in reducing emissions
ways to support countries to respond to climate change
the provision of financial and technological support to help vulnerable countries that need to take action
The Convention holds an annual meeting called the Conference of the Parties (COP) which is its highest decision-making body. The Minister for Climate Change leads New Zealand's team of representatives at these meetings each year. The most recent meeting was COP27.
Progress towards our targets(external link)
Climate change reporting(external link)
COP27
The 27th Conference of the Parties to the UNFCCC (COP27) was held in Sharm el-Sheikh, Egypt from 6 – 18 November 2022.
The overall intent of COP27 was to strengthen commitment and accelerate action towards the goals of the Paris Agreement and the UN Framework Convention on Climate Change.
Aotearoa New Zealand's over-arching priorities for COP27 aligned with our International Climate Change Engagement Plan (2022)(external link):
Strengthen global ambition on climate action that is aligned with the 1.5 degree Celsius temperature limit
Advocate for outcomes that support Pacific resilience
Enhance the mobilisation of climate finance including by mobilising support for reaching the US$100bn goal and the doubling of adaptation finance;
Explore cooperation with other countries and potential partners that will contribute to New Zealand's Nationally Determined Contribution and support our domestic transition.
Aotearoa New Zealand participated in the negotiations on a number of areas: ambition, mitigation, climate finance including for adaptation and loss and damage, carbon markets, and agriculture.
In his National Statement, Minister of Climate Change James Shaw outlined New Zealand's domestic climate policy and called for Parties to keep striving to limit global warming to 1.5 degrees. See the full statement on Beehive.govt(external link)
During COP27, Aotearoa New Zealand made two funding announcements in line with our international climate finance strategy Tuia te Waka a Kiwa:
New Zealand, as in previous years, supported the Moana Blue Pacific Pavilion which showcased Pacific interests and priorities. The Pavilion hosted a full programme of events on climate issues of Pacific regional interest, and engaged in thematic events over the two weeks.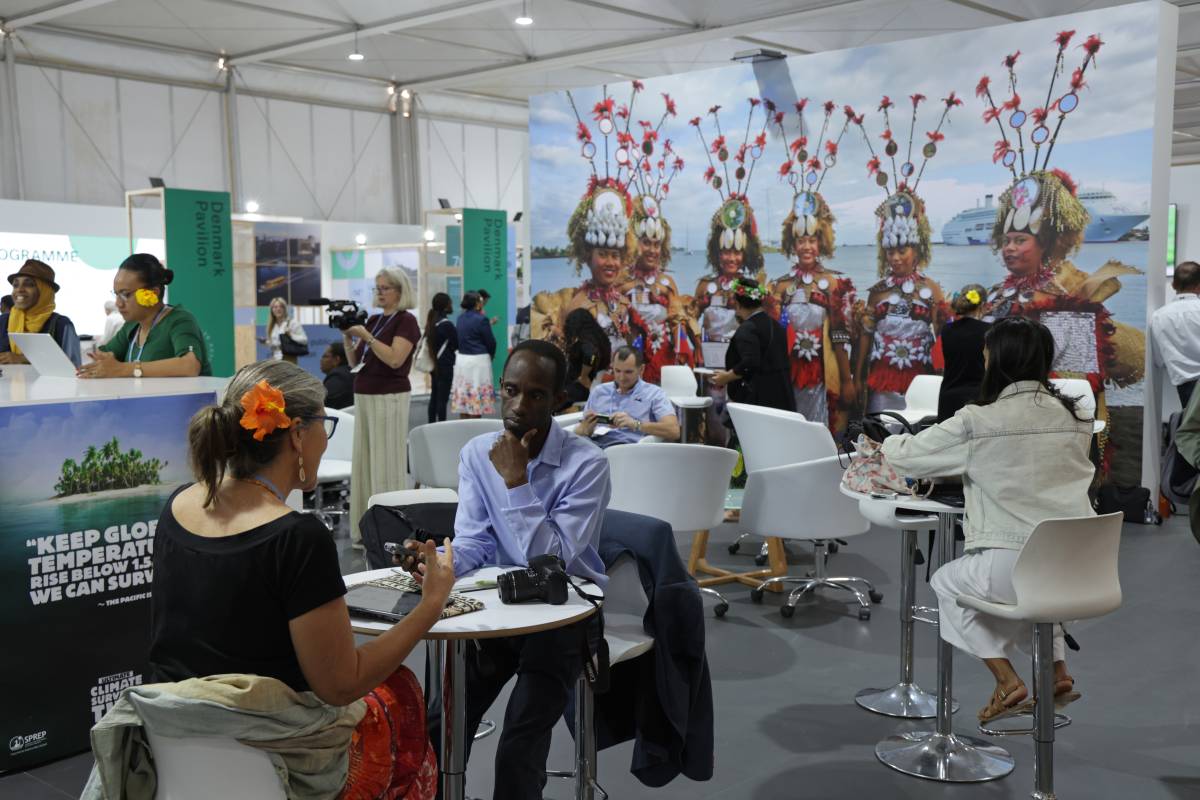 New Zealand joined a small number of initiatives and endorsed statements aligned with our international climate change objectives as set out in the International Climate Change Engagement Programme.
These are:
Following COP27, Aotearoa New Zealand published a Methane Emissions Reduction Action Plan, as part of our participation in the Global Methane Pledge initiative. A full and summarised version of our Methane Plan are attached below.
Aotearoa New Zealand also participated in the 8th meeting of the Facilitative Working Group (FWG) of the Local Communities and Indigenous Peoples Platform (LCIPP) and the first ever joint dialogue between the UNFCCC Gender Action Plan and LCIPP. The dialogue emphasised the critical participation and leadership of indigenous women and women from local communities in developing effective solutions to climate change.
Ahead of COP 27, Climate Change Ambassador Kay Harrison gave a stakeholder briefing on 13 October about Aotearoa New Zealand's participation. A recording is below.
COP27 Stakeholder briefing 13-10-22
The Paris Agreement
The Paris Agreement(external link) is the global agreement on climate change adopted by UNFCCC Parties on 12 December 2015 in Paris at COP21. It commits all countries to take action on climate change, and is a legally binding treaty that sets a global goal to limit the planet's average temperature rise to below 2⁰ Celsius, compared to pre-industrial levels - and pursue efforts to limit temperature rise to 1.5⁰C.
Aotearoa New Zealand ratified the Paris Agreement in New York on 4 October 2016, the agreement then came into force on 4 November 2016, and took effect in 2020.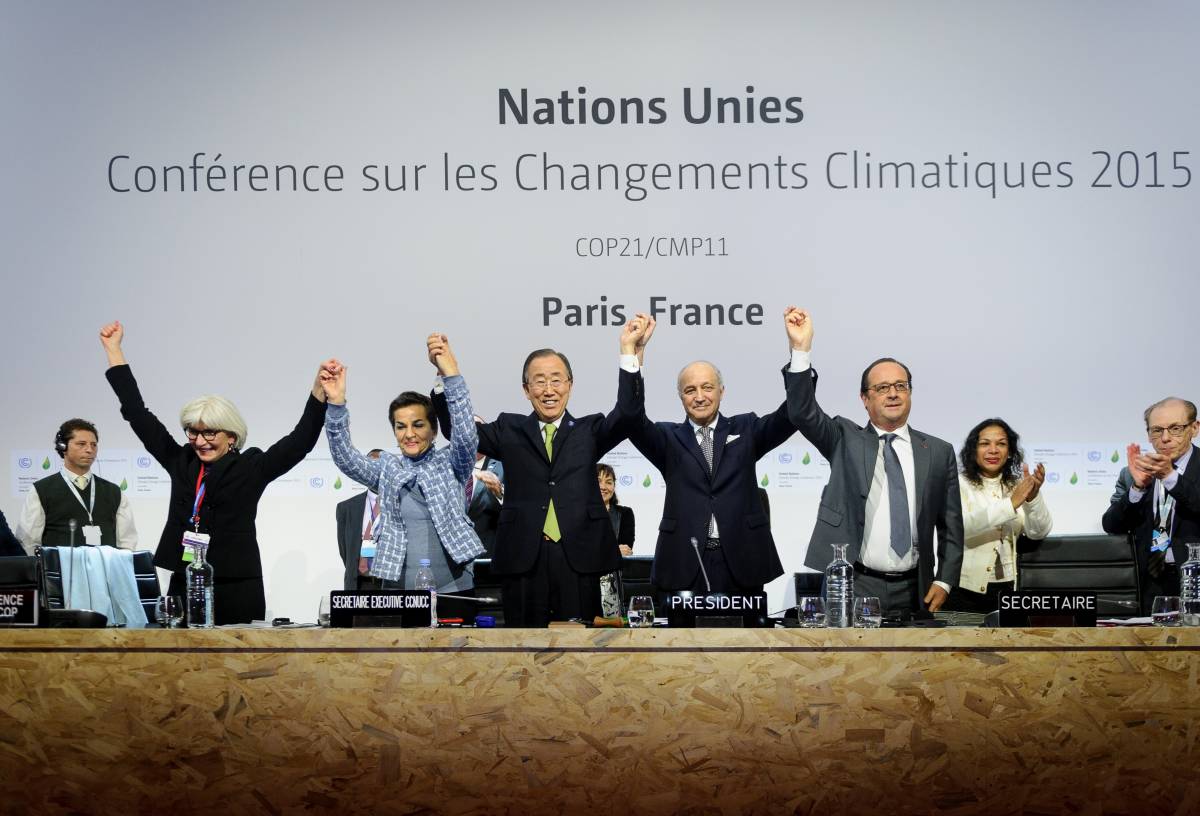 New Zealand's first nationally determined contribution (NDC)(external link) to the Paris Agreement was submitted in October 2015. It was updated (external link) on 31 October 2021. The updated NDC is published on the UNFCCC NDC Registry(external link). Our Long-Term Low Emissions Development Strategy is published on the UNFCCC website(external link).
The Glasgow Climate Pact and COP26
The Glasgow Climate Pact is an agreement made by all Parties to the UN Framework Convention on Climate Change during COP26 at Glasgow in December 2021. It builds on the Paris Agreement, and acknowledges the science and urgency of the climate emergency that has seen a 1.1deg C global temperature rise on pre-industrial levels.
The focus of the Glasgow Climate Pact is on the scale and speed of action required to keep planetary warming to below 2⁰C, and pursuing efforts to limit warming to less than 1.5⁰C. The 2020s is the critical decade, with sharp cuts to emissions needed by 2030.
The Pact acknowledges that the combined commitments of all countries in 2021 still fall short - both for reducing emissions and to financially supporting developing countries' response.
Read more about the Glasgow Climate Pact and what it means for New Zealand and the Pacific.
During COP26, New Zealand made a number of announcements to take action on climate change. The Minister for Climate Change has proactively released submissions relating to these.