A shared horizon
The need for global climate action is urgent, and so is the need to support developing countries to reduce emissions and adapt to impacts.
By collaborating with others we can make a difference for people in the most vulnerable areas and communities, and help address climate change on a global scale.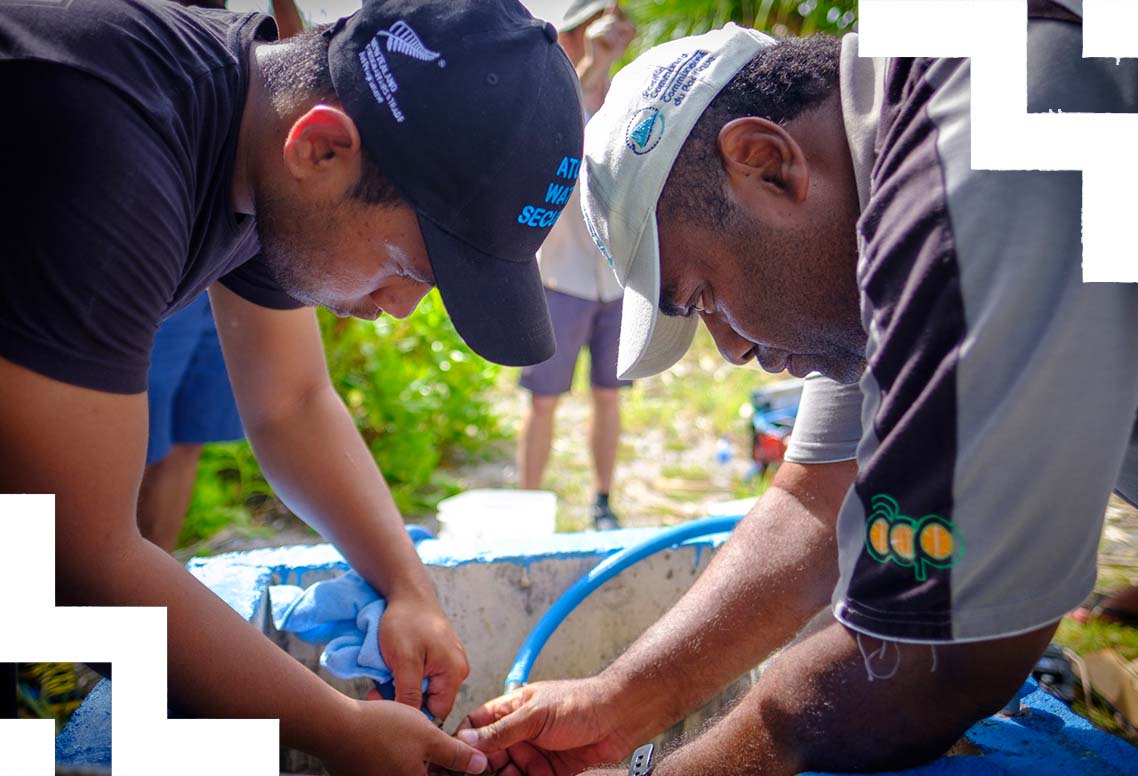 Teaming up to make a difference
We aim to provide funding support in ways that will have the most effect – as laid out in our international climate finance strategy Tuia te Waka a Kiwa(external link), which guides our decision-making processes.
This can range from contributing to a multinational programme, supporting a regional organisation, or direct funding within a single community.
A lot of the time we team up directly with countries. Working in this way means we can prioritise support where it is needed most, particularly across Te Moana-nui-a-Kiwa, our Blue Ocean Continent.
Aotearoa New Zealand recognises the importance of local solutions, reflecting that many communities have been adapting to living with the impacts of climate change for decades. We also seek out partnerships that focus on including and supporting the most vulnerable people and communities.
See where our support goes for more detail about individual countries and organisations we partner with.
Kinds of partnerships
Support direct to a particular country – 'bilateral assistance'
We provide financial support direct to the governments of other countries. This can be at national level, or to local government.
One new way Aotearoa New Zealand is doing this is by providing 'country flexible finance' – as a way of providing more predictable and flexible finance for countries to allocate to their climate responses – see also innovation and risk.
Sometimes the funding goes direct to 'civil society groups' (non-government organisations) within a particular country.
Regional organisations
We also fund organisations working across our region, such as the Pacific Regional Environment Programme, or the Pacific Community, or the University of the South Pacific. This supports effective regional institutions who can promote ambitious and innovative action on climate change, coordinated across our Blue Ocean Continent.
Contributing to wider efforts
We have also joined in initiatives that bring together a group of funders to support work with a particular focus, such as the Global Crop Diversity Trust, or the Kiwa Initiative that is strengthening nature-based responses to climate impacts in Pacific communities.
Multilateral agencies and funds
We support global agencies and funds such the United Nations Capital Development Fund, the Green Climate Fund, the Global Environment Facility, and the World Bank and the Asian Development Bank.