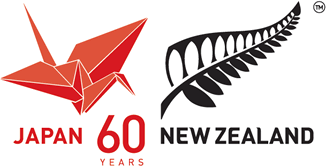 New Zealand has strong political ties with Japan, common views and a shared interest in the stability, growth and development of the Asia Pacific region. We have substantial trade, economic, tourism and people-to-people links. New Zealand and Japan links date back over 100 years, and our two countries celebrated 60 years of diplomatic relations in 2012.
More information on our relationship can be found on the Japan country information page.
Business and trade
The Ministry of Foreign Affairs and Trade (MFAT), and New Zealand Trade and Enterprise(external link) (NZTE), are the two leading government agencies in the trade arena. They have two distinct roles; MFAT opens the door to foreign markets by overcoming or reducing trade access barriers, and NZTE helps New Zealand businesses, by providing export development consultancy services.
MFAT and Trade Policy
The Ministry of Foreign Affairs and Trade is the New Zealand Government's lead trade policy agency. In conjunction with its network of Embassies and High Commissions offshore, it is responsible for conducting the New Zealand Government's business with foreign governments and international organisations, such as the World Trade Organisation (WTO). One of MFAT's key trade responsibilities is to negotiate market access for New Zealand goods and services and to maintain and enforce that access.
NZTE - working with businesses
New Zealand Trade and Enterprise (NZTE) is the New Zealand Government's national economic development agency. Through its network of offices worldwide, NZTE aims to grow New Zealand's economy by building the capability of businesses and regions and facilitating their sustained and profitable participation in overseas markets.
NZTE office in Tokyo
New Zealand Embassy
20-40 Kamiyama-cho Shibuya-ku
Tokyo 150-0047
Email: tokyo@nzte.govt.nz
Buying property in New Zealand
Information on buying property in New Zealand is available from Land Information New Zealand(external link) and the Overseas Investment Office(external link).
Investing in New Zealand
International investment has contributed significantly to the development of New Zealand's economy. New Zealand offers investors an attractive, open business environment.
New Zealand welcomes investors. Our transparent regulations make investing a straightforward process while the broad-base, low-rate tax regime supports long-term investors.
The Overseas Investment Office(external link) regulates foreign investment in New Zealand.
New Zealand Trade and Enterprise gives you the inside running
New Zealand Trade and Enterprise(external link) is the New Zealand Government's investment promotion agency, taps into extensive networks to match foreign investment interest with local investment opportunities.
New Zealand Trade and Enterprise staff can help potential investors to identify sustainable and qualified prospects, obtain commercial advice and introductions to decision-makers as well as helping to develop tailored investment solutions.
Japan- New Zealand Business Council
The Japan New Zealand Business Council(external link) was formed in 1974 to foster and develop long term economic and trade relations with Japan, to provide a forum for a high level interchange of views between business leaders of Japan and New Zealand on a regular basis, and to foster and deepen mutual understanding essential to the expansion of trade between the two countries.
New Zealand economic and financial overview
The New Zealand Treasury produces an annual publication entitled the New Zealand Economic and Financial Overview(external link).
See the New Zealand Treasury's homepage(external link) for further information.
New Zealand monthly economic indicators
The New Zealand Treasury(external link) produces a monthly economic indicators paper(external link) in PDF format on its website.