New Zealand has a long-standing relationship with New Caledonia, our closest geographic neighbour in the Pacific.
Our countries share a strong friendship, driven by shared interests. That relationship has continued to deepen in recent years due to Foreign Minister Peters' refreshed approach in the Pacific, New Caledonia's accession to the Pacific Islands Forum as a full member, and the signing of the New Zealand–New Caledonia Joint Cooperation Plan (English version/French version) in 2016.
The Plan aims to enhance bilateral cooperation and provides an outline of agreed priority areas such as trade and economic engagement, education, health, sport, research, and sustainable development.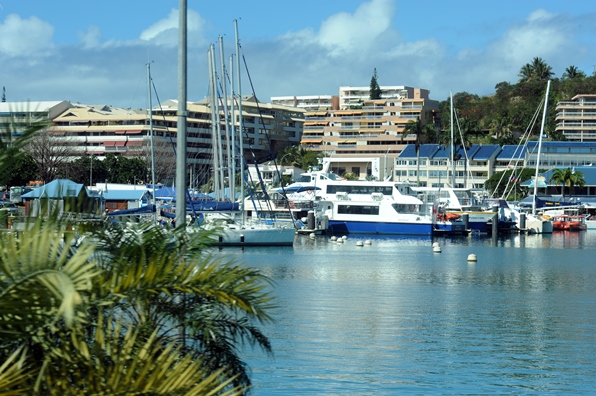 Although France is primarily responsible for New Caledonia's sustainable development, as a Pacific neighbour New Zealand still plays a role. Our Consulate-General (which is based in Noumea and represents New Zealand throughout New Caledonia) administers a small fund for Short-Term Training Scholarships for the people of New Caledonia. Scholars are funded to come to New Zealand for skill-based and workplace training for up to 12 months. We also support community projects through the New Zealand Consulate Fund.
The New Zealand Defence Force and the French Armed Forces in New Caledonia regularly cooperate in a range of areas including disaster response, search and rescue, maritime surveillance and training exercises. Upcoming exercises include Equateur in 2019 and Croix du Sud in 2020.
What we've achieved already
Supported New Caledonians to complete study or work experiences in New Zealand as part of the New Zealand Short Term Training Scholarships.
Supported the training of the New Caledonian delegates to the Pacific.
Supported the New Caledonian Customary Senate visit to the Rangatahi Courts in New Zealand.
Supported the entry of New Caledonia to the Pacific Forum as a full member.
Current priorities
Complete a joint review and update of the New Zealand–New Caledonia Joint Cooperation Plan.
Support New Caledonian scholars to study in New Zealand through the Short Term Training Scholarships.
Support small-scale community projects in New Caledonia.
Seek further opportunities to increase two-way trade and support New Caledonia's participation in key regional agencies, e.g. PIF and SPC.
What we're working on now
Increasing two-way trade between New Caledonia and New Zealand by reducing and eliminating trade barriers and increasing opportunities for work and investment.
Promotion of initiatives that support students to study in our respective institutions.
Working on increasing engagement between Kanak and Māori on commercial, cultural and regional links.