Sanctions apply pressure to countries that threaten peace, have harmful policies or don't cooperate with international law. Sanctions can also apply to individual people or companies.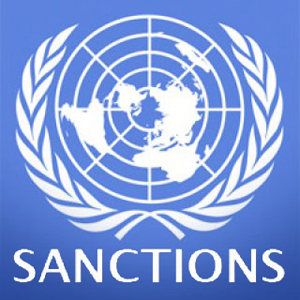 Sanctions are a common tool for seeking to influence foreign governments and individuals to change their behaviour. The United Nations Security Council (UNSC) can impose sanctions in response to a threat to international peace and security.
As a UN Member State, New Zealand is bound by the UNSC's decisions. We implement sanctions imposed by the UNSC in regulations made under the United Nations Act 1946. Implementing UN sanctions by creating regulations means that we can respond quickly when necessary to impose or remove sanctions.
While we don't have standalone legislation to impose our own sanctions independently of the UNSC, we can impose other measures such as travel bans on people entering our country. Examples include travel sanctions on specific individuals linked to the Ukraine crisis which were introduced in 2014, and travel bans imposed on Fiji in response to the 2006 coup (which have since been lifted).
New Zealanders must comply
New Zealanders must fully comply with the regulations that implement UN sanctions. A breach of the sanctions regulations is a criminal offence. Given the wide scope of the regulations, and the penalties for non-compliance, it's essential that anyone contemplating doing business with sanctioned countries obtains independent legal advice first.
This guidance does not constitute legal advice. MFAT accepts no liability for any loss or damage caused to any person relying on this information.
Current UN sanctions
New Zealand currently has regulations implementing the following UN sanctions regimes:
Export controls
Even if you are permitted under sanctions regulations to export to a particular country, you may still need to obtain separate approval to export goods that are strategic goods or that are subject to catch-all controls under the New Zealand Export Controls regime.
For more information on Export controls, see the Trading Weapons and Controlled Chemicals page.