Visa applications can no longer be lodged with the New Zealand Embassy in Santiago.
NOTE 1: From 1 October 2019, you will not be allowed to travel to New Zealand if you do not have a visa or an NZeTA. Information about NZeTA can be found here(external link).
NOTE 2: There is currently an outbreak of measles in New Zealand. The outbreak is pre-dominantly in the Auckland region. The New Zealand Ministry of Health strongly recommends ensuring that people intending to travel to New Zealand are fully immunised for measles, and if additional vaccination is required it should be administered at least two weeks before arriving in New Zealand. For more information, please visit the Ministry of Health website(external link).
Immigration New Zealand(external link) (INZ) is the government agency responsible for establishing New Zealand immigration policies.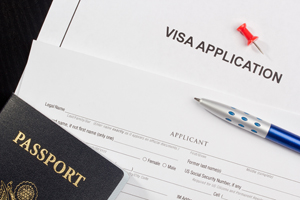 In general, you will need a visa if you wish to:
The Immigration New Zealand(external link) website provides comprehensive information in English about visa requirements when coming to New Zealand including information on:
Visa free for short visits
From 01 October 2019, if you are from a visa waiver country you must hold an NZeTA(external link) before you travel.
As Brazil has a visa waiver agreement with New Zealand, Brazilian passport holders can visit New Zealand for tourism purposes without a visitor visa for up to three months. Requirements for visa-free entry to New Zealand are:
must request your NZeTA

(external link)

return or onward air ticket for a date within the three-month period
evidence of sufficient funds for the visit
a passport valid for at least three months beyond the planned departure date from New Zealand.
Where to apply and find more information
Applications for visas to New Zealand from Brazil and related enquiries should be made to:
Visa Application Centre Washington DC
Address: 1120 19th Street NW, Suite No. 415, Washington, DC. 20036
Phone: +1 202 223 3400
Fax: +1 202 223 3900
Email: info.nzus@vfshelpline.com
Website: https://visa.vfsglobal.com/usa/en/nzl/attend-centre/Washington%20DC(external link)
Office hours: 9.00am to 4.00pm, Monday to Friday (Washington Time)
Call Centre hours: 9.00am to 4.00pm, Monday to Friday (Washington Time)