Vangelis Vitalis
Vangelis Vitalis
Deputy Secretary Trade and Economic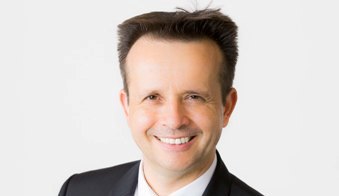 Biography
Vangelis returned to Wellington in 2017 having been New Zealand's Ambassador to the World Trade Organisation in Geneva since August 2015. In addition to his role as Deputy Secretary, Vangelis is also the Chief Negotiator for the revised Trans Pacific Partnership Agreement
While in Geneva, Vangelis was elected in a personal capacity to chair the WTO agriculture negotiations, including to the Nairobi WTO Ministerial Conference (external link) during which he helped draft the historic Ministerial Decision on Export Competition (external link) which eliminated agricultural export subsidies and established new disciplines on export credits. In his role as chair Vangelis also helped draft the Ministerial Decision on Cotton (external link) which eliminated export subsidies for cotton.‎
Before his posting in Geneva, Vangelis was Ambassador to the European Union, NATO and Sweden based in Brussels and has had postings to Canberra as Deputy High Commissioner and before that in Moscow. From 2008-2011 Vangelis was the Chief Negotiator who led the conclusion of the regional ASEAN-Australia-New Zealand Free Trade Agreement (FTA) and the separate FTA with Malaysia. He was also part of the negotiating teams for the FTA with China and the precursor to the Trans-Pacific Partnership Agreement, the Pacific-Four FTA. Vangelis is also the Chief Negotiator for the (currently suspended) FTA negotiations with the Customs Union of Armenia, Belarus, Russia, Kazakhstan and Kyrgyzstan.‎
Vangelis has worked outside the Ministry, including at the Organisation for Economic Cooperation and Development (OECD) from 2001-2004. Prior to his work in the OECD Secretariat, Vangelis was a member of a team of economists which helped develop a partial equilibrium model to assess the possible impact of Russia's WTO accession on its agriculture sector. He has also worked with the Republics of Uzbekistan and Turkmenistan on similar issues, including their WTO accession processes.
In addition to chairing the agriculture negotiations at the WTO, Vangelis was also elected to chair the OECD Committee on Trade and the Environment (2008-2016) and the OECD Global Forum on Trade and Climate Change. Vangelis helped establish the Friends of Fossil Fuel Subsidy Reform and is a member of the World Economic Forum's Global Future Council on International Trade and Investment (external link) (external link) (2016-2018). He is also the New Zealand Special Envoy for the Small Advanced Economies' Initiative.
Vangelis speaks Greek, German and Russian and is married with three children.
Follow Vangelis on Twitter @VangelisVNZ (external link) (external link).