Vangelis Vitalis
Deputy Secretary Trade and Economic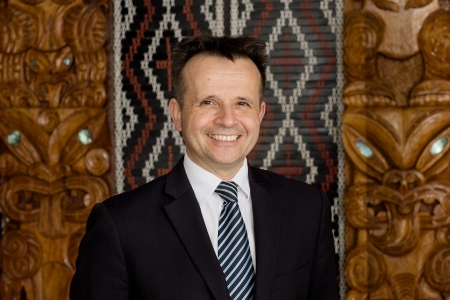 Vangelis Vitalis is Deputy Secretary, Trade and Economic. He was the APEC2021(external link) Senior Officials' Meeting (SOM) Chair for New Zealand's host year in 2021 and is the Chief Negotiator for New Zealand's Free Trade Agreement with the European Union.
Previously, Vangelis was the Chief Negotiator who concluded the Comprehensive and Progressive Agreement for Trans-Pacific Partnership and before that in 2007-9 led the conclusion of the ASEAN-Australia-New Zealand Free Trade Agreement (AANZFTA) and the Malaysia-New Zealand Free Trade Agreement (MNZFTA).
Prior to taking up his role in Wellington in 2017, Vangelis was New Zealand's Permanent Representative (Ambassador) to the World Trade Organisation (WTO) in Geneva where he chaired the agriculture negotiations in a personal capacity. In this role he helped draft the text of the historic Nairobi WTO Ministerial Decision(external link) to eliminate agricultural export subsidies. Vangelis has also been the Ambassador to the European Union and NATO in Brussels and has had postings to Canberra and Moscow.
Vangelis has worked outside the Ministry including as an economist in the Secretariat of the Organisation for Economic Cooperation and Development (OECD). He is a past member of the World Economic Forum's (WEF) Global Future Council on Trade and is currently a member of the WEF Trade and Investment Action Group and is also on the Steering Committee for the WEF Climate Trade Zero initiative. He has chaired in a personal capacity the OECD Committee on Trade and the Environment (2008-2017), the OECD Global Forum on Trade and Climate Change and is currently the New Zealand Envoy for the Small Advanced Economies' Initiative.
A keen saltwater land-based fisherman, Vangelis is married with three children and speaks Greek, German and Russian. He is a longstanding (and suffering) supporter of the Wellington Phoenix Football Club.
Follow Vangelis on Twitter @VangelisVNZ(external link)