Where to find information on visas for New Zealand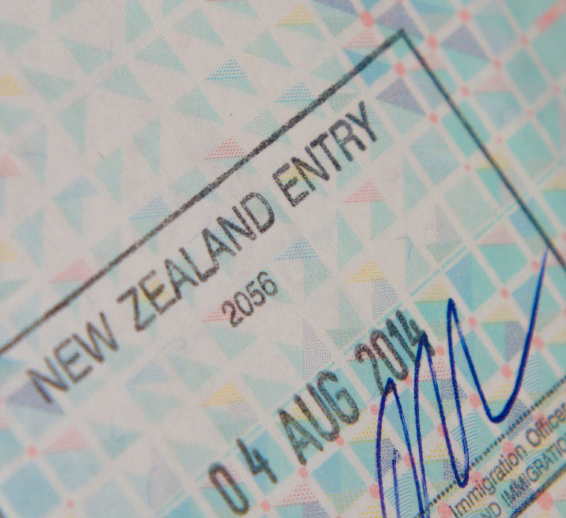 For all questions on visas for New Zealand, please look at the comprehensive information available on the Immigration New Zealand(external link) website.
If you have applied for a visa online, you can log in to find out if Immigration New Zealand needs more information from you, or simply check on your application's progress. Use the login link at the top of the Immigration New Zealand homepage(external link).
If you cannot find the answer on the Immigration New Zealand website, call the Contact Centre(external link) (open 24 hours, 6 days): +64 9 914 4100.
The New Zealand Embassy is not able to answer enquiries or provide advice about visas or the visa application process. Callers will be referred to the Immigration New Zealand website.
French passport holders
French passport holders do not require a visa for visiting New Zealand for stays of less than 3 months. Visa-waiver travel is conditional on being in good health and of good character, showing you are a genuine visitor, having enough money for your stay, and holding a travel ticket out of New Zealand to a country to which you have the right to enter.
Visa waiver visitors will still however need to obtain an NZeTA(external link) before they travel to New Zealand.
Applications for most other visas, including Working Holiday, Work, Student, Visitor (>3 months), can be made online(external link) and e-visas issued.
Beware of rogue websites, with similar URLs. To make sure you are directed to the correct website, only use the links on this page.
Visas for France
The New Zealand Embassy in Paris cannot advise or assist New Zealanders with obtaining a visa for France or modifying their current visa status.
If you are in France, you should contact your local Préfecture, otherwise refer to the information on visa applications on the Embassy of France website(external link).
If you are a New Zealand passport holder and want to apply for a Working Holiday Visa for France, you will need to lodge your application with the Embassy of France(external link) in Wellington at least three months prior to intended travel.
For more information on how to get a France Visa, see here(external link).
Useful information prior to arrival in France can be found here(external link).