Find out what working in these roles involves.
Policy Officer for oceans and environment
The role includes: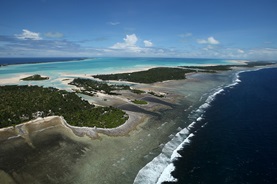 covering international ocean issues in the UN and Commonwealth
supporting oceans diplomacy in our bilateral relationships
working closely with internal and external stakeholders to ensure science-based, comprehensive and coherent New Zealand positions on ocean issues
developing and pursuing New Zealand's interests in our negotiations at the UN
consulting the many stakeholders interested in how the high seas are governed
working with international partners to advocate for New Zealand positions and come up with creative solutions for issues.
This role offers the opportunity to interact with people who are very knowledgeable and passionate about ocean and environmental issues. It's also the chance to advocate for New Zealand interests on oceans, a matter important to us domestically, but also for which we are respected internationally for our positive and active engagement.
It requires gaining technical expertise on oceans issues, although experts within different agencies have that extensive knowledge and are always happy to answer questions. Working in this area can be fulfilling and dynamic as there is global momentum for action.
Legal Adviser for climate change and multilateral environmental agreements
The role includes: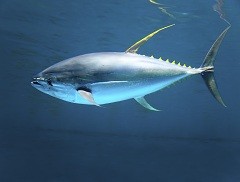 being legal adviser for the New Zealand delegation to international climate change negotiations (under the UNFCCC, Kyoto Protocol and Paris Agreement)
providing advice on New Zealand's international climate change obligations
providing advice on New Zealand's obligations under various multilateral environmental agreements, including hazardous waste, ozone depleting substances, and persistent organic pollutants
being legal adviser for the New Zealand delegation to the meetings of the Commission on the Conservation of Southern Bluefin Tuna.
The role is fast-paced, includes travel and involves keeping up to date on technical knowledge. It requires balancing urgent deadlines with longer-term projects that require more in-depth legal analysis and strategic thinking. It offers the opportunity to contribute to important international environmental outcomes and be part of a diverse and talented interagency team.
Senior Policy Officer in Americas Division
The role includes:
advising Ministers, Members of Parliament and government officials on the political and security aspects of our relationship with the United States
providing media talking points on breaking stories
recommending approaches on policy issues
dealing with NZ Inc agencies to coordinate approaches
providing advice on how New Zealand can pursue its medium to long-term interests.
Senior policy officers need to be able to get up to speed on new developments and issues very quickly, then provide analysis and recommendations. The role also requires managing regular, short-term crises along with medium or long-term priorities. It offers the opportunity to be involved in a very rewarding and fast-changing environment and to make a real impact.
Senior Policy Officer in the Climate Change Unit
The role includes: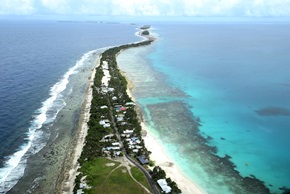 covering climate finance and Pacific issues
negotiating New Zealand's climate finance obligations at the UN
liaising with internal stakeholders and government agencies to make sure New Zealand is delivering on those obligations
ensuring New Zealand stands with the Pacific on climate change
briefing Ministers on Pacific climate change issues
working with Pacific climate negotiators
working with our Pacific and Development Group on New Zealand's climate-related support to the Pacific.
This role provides an opportunity to work on an important topic for New Zealand and our future. It involves tackling a lot of gnarly issues. The multilateral setting means working with a range of inspiring and interesting people from all over the world. It includes regular travel and managing tight deadlines in a fast-paced environment.
Second Secretary and Consul in Cairo
The New Zealand Embassy in Cairo is accredited to six countries: Algeria, Egypt, Lebanon, Libya, Palestinian Authority and Tunisia. The role of Second Secretary and Consul in Cairo is focused on three of the countries - Egyptian political and security issues, our trade and economic-focussed bilateral relationship with Algeria, and Lebanon.
The role includes:
providing timely reporting on political, security and economic developments to MFAT and NZ Inc
identifying opportunities to maintain or build our relationships with countries of accreditation such as cooperation activities in trade/agriculture or security
helping the Embassy run, including delivering consular assistance to Kiwis in need.
This challenging role offers plenty of variety and constant learning opportunities. It covers a huge geographic region and demands knowledge and skills in a range of issues and disciplines.