New Zealand regards the very existence of anti-personnel landmines and cluster munitions as inherently unacceptable.
We're party to treaties that aim to stop these weapons from being produced and used, and that help affected communities to rebuild their lives.
Convention for Certain Conventional Weapons (CCW)
Also called the Inhumane Weapons Convention, the CCW came into existence in 1980. It aims to protect civilians from the effects of indiscriminate weapons used in armed conflict, and from unnecessary injury and suffering, with five protocols:
prohibiting the use of weapons that use fragments which can't be detected in the human body by x-ray (such as small pieces of wood, glass and plastic lodged in human tissue)
regulating the use of landmines, booby-traps and similar devices
regulating the use of incendiary weapons such as flame throwers, rockets and grenades
prohibiting the use of blinding laser weapons
addressing issues associated with the explosive munitions left behind after a conflict has ended
Mine Ban Treaty
New Zealand is a staunch supporter of the Mine Ban Treaty (also known as the Ottawa Convention), and we contribute financially and in kind to mine action programmes.
The Mine Ban Treaty goes beyond the CCW by banning antipersonnel landmines outright, whereas the CCW is focused on regulation. Since the treaty came into force in 1999, more than 47.5 million antipersonnel mines have been destroyed and there's been a marked decline in the annual casualty rate in most countries where landmines have been used.
By February 2015, 162 states had agreed to be formally bound by the Mine Ban Treaty and 133 states had ratified it. Once a state ratifies the treaty, it must:
destroy stockpiled mines within four years, and mines in the ground within 10 years
help other state parties to meet their obligations, if able to do so
implement the convention domestically.
Despite the treaty's successes, there are challenges. Many parties are taking longer than expected to fulfil their clearance obligations, the process is expensive, and many thousands of victims and their families are yet to get adequate support. Massive mine-laying operations in some parts of the world are also thwarting the good progress that has otherwise been made.
New Zealand doesn't produce or trade in mines although the New Zealand Defence Force uses a small number of inert mines for training personnel. It's taken part in mine clearing activity in Afghanistan, Iraq, Kosovo, Laos, Lebanon, Cambodia and Mozambique through the UN Mine Action Service.
Find out more about the treaty and its latest news.(external link)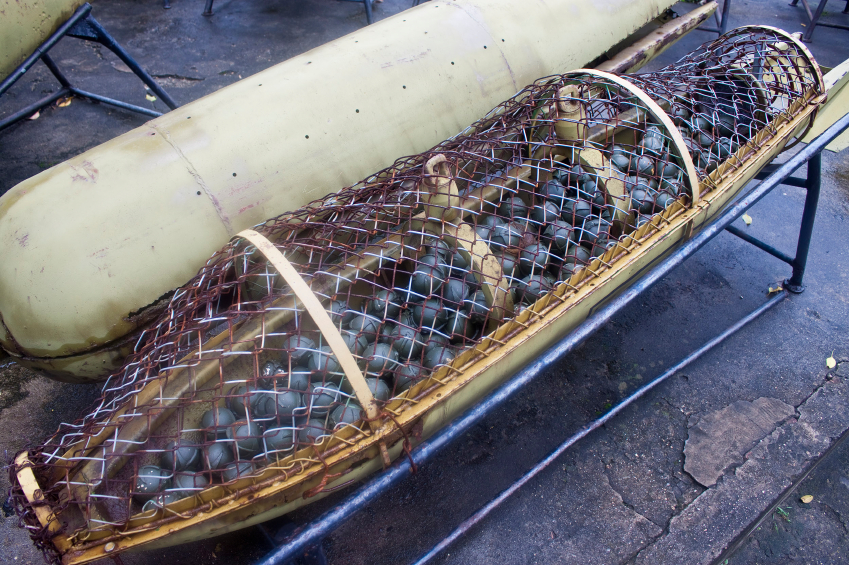 The CCM prohibits the use, production, stockpiling and transfer of cluster munitions. It also focuses on care and rehabilitation to survivors and their communities, and education for civilians about how to reduce the risks associated with cluster munitions.
New Zealand is one of six states that initiated discussions which led to the CCM coming into existence in 2010. In 2008, we hosted one of the negotiating meetings in Wellington. By November 2014, 88 states had become parties and another 27 had become signatories.
New Zealand has also been the coordinator for National Implementation Measures under the CCM since 2011. During this time we've produced model legislation to help small countries without a history of cluster munitions to develop their own legislation prohibiting the future possession of cluster munitions, outlawing their trade, and preventing these countries from being used in transit.
Despite the CCM, cluster munitions continue to be employed and recent examples include South Sudan, Syria and Libya.
See the model legislation(external link)