There is an urgent need for increased global action if global warming is to be limited to 1.5 degrees Celsius above pre-industrial levels.
ACCTS is an innovative trade agreement, led by New Zealand, which provides an opportunity for countries to make a meaningful difference to climate change and other environmental issues.
The ACCTS negotiations were jointly launched by New Zealand, Costa Rica, Fiji, Iceland and Norway in the margins of the United Nations General Assembly Leaders' week in September 2019. In December, a joint statement of support was released by the ACCTS Climate Change Ministers in the margins of COP24, which was followed by a joint statement from the ACCTS Trade Ministers in the margins of Davos in January 2020. The Trade Ministers' Statement also announced Switzerland's participation in the negotiations.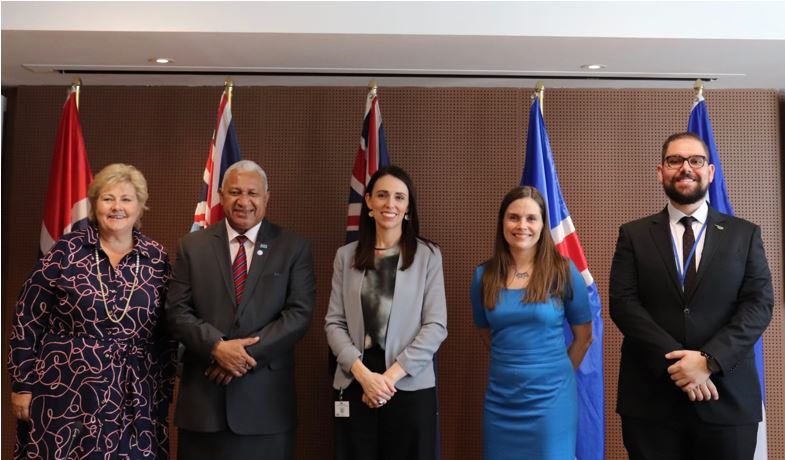 ACCTS brings together a number of trade policy actions that will support and advance climate and sustainable development objectives. It provides an opportunity for a small and ambitious grouping of countries to deliver meaningful outcomes on these issues, with the aim of generating momentum towards multilateral action.
Negotiating this agreement has the potential to help bring together some of the inter-related elements of the climate change, trade and sustainable development agendas and demonstrate how they can be mutually reinforcing. The following key areas will be covered in the agreement:
The elimination of tariffs on environmental goods.
The establishment of new and binding commitments for environmental services.
The establishment of disciplines to eliminate harmful fossil fuel subsidies.
Guidelines to inform the development and implementation of voluntary eco-labelling programmes and mechanisms.
Discussions were put on hold for three months due to COVID-19, but negotiations have now resumed, with New Zealand and its ACCTS partners reaffirming their commitment to an ambitious and meaningful outcome as swiftly as possible. Officials from the participating countries met over videoconference in June 2020 to discuss the modalities of negotiating virtually for the foreseeable future. The next series of meetings was scheduled for early September.
Once initial negotiations conclude, ACCTS will be open to other countries to accede to if they are able to meet its obligations. ACCTS reflects New Zealand's interests in high global ambition on addressing climate change and support for the rules-based multilateral system. It also complements and builds on other work and processes under way in the area of trade and climate, such as New Zealand's leadership on fossil fuel subsidy reform (FFSR) at the WTO.
Read more information on the ACCTS.