Papua New Guinea (PNG) is located in the south west Pacific and encompasses the eastern half of New Guinea and its offshore islands.
It is home to around 8.3 million people and more than 800 languages. PNG is unique in the Pacific in size (the largest Pacific Island country by GDP, population and land area) and is the only Pacific Island country to bridge the Pacific and South East Asia, sharing a border with Indonesia.
Human occupation
Earliest evidence of human occupation in PNG dates back 50,000 years. Europeans had known about New Guinea since first sightings by Portuguese and Spanish navigators in 1512, but it was in 1828 that the Dutch claimed sovereignty over the western part of the island. In 1975, PNG gained independence from Australian administration.
Our relationship
PNG and New Zealand have a long-standing and strong friendship, driven by our shared geography and history, our people-to-people connections, as well as our common interests in the region and beyond. Our relationship includes regular high-level visits, defence and trade cooperation, energy investment and a large development programme.
Natural resources
PNG has a large resource base and its economy is heavily reliant on natural resources and the extractive sector. This, plus vulnerability to natural disasters like volcanic eruptions and earthquake and various social issues, can make for a challenging environment. However, with a number of resource projects scheduled to come online in 2019 and a government focus on inclusive development and economic diversification, the projected economic and development outcome looks optimistic for PNG.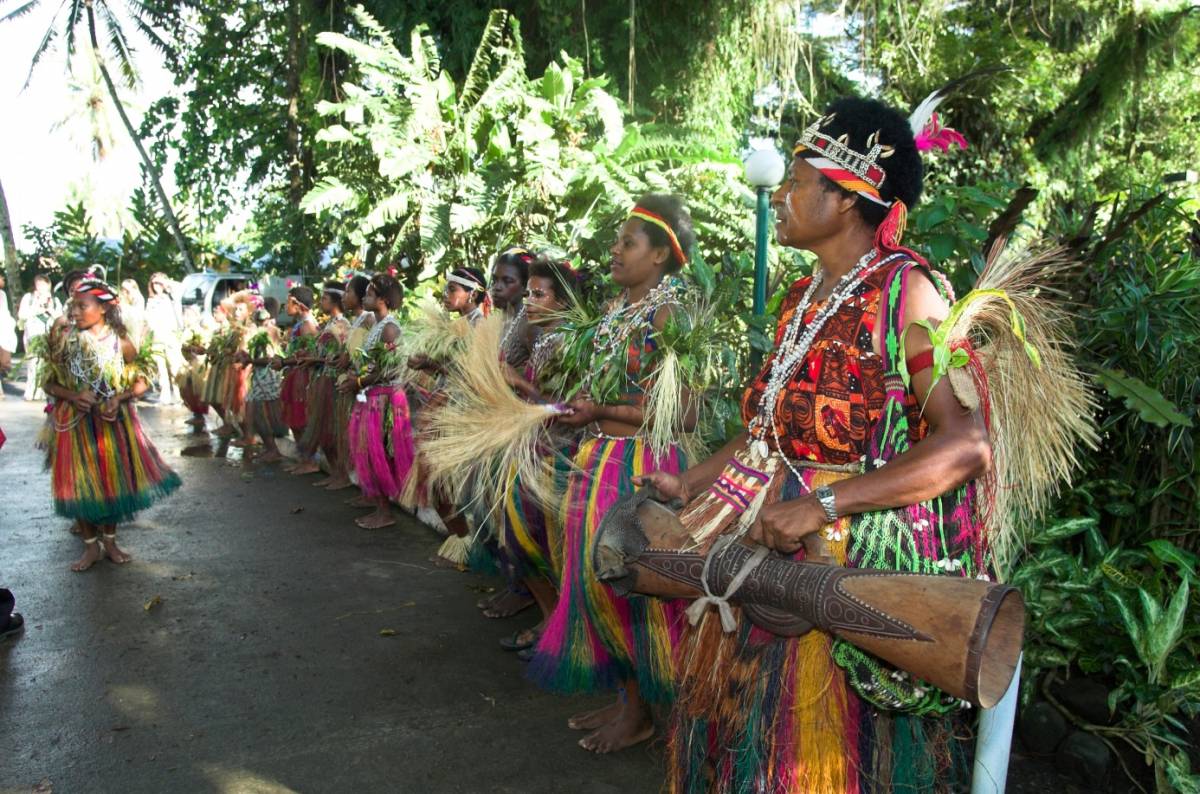 Bougainville
Bougainville is an autonomous region of PNG, with an estimated population of around 300,000. Beginning in 1988, Bougainville experienced a protracted civil conflict. New Zealand played a leading role in mediation efforts that followed, and was witness to the 2001 Bougainville Peace Agreement which ended the conflict. As part of that, a peace process was agreed upon that included granting Bougainville autonomy and a non-binding referendum on Bougainville's future political status.
The non-binding referendum is scheduled to take place later this year with polling starting on 12 October. The 2001 Bougainville Peace Agreement states that following the referendum the two parties will consult on the result before the PNG National Parliament makes a decision.
New Zealand is supporting the peace process where requested by the national government of PNG and the autonomous government of Bougainville, including through leading a regional policing presence over the referendum period. We also provide ongoing development support to Bougainville including support to community policing through New Zealand Police and projects for electrification, health and governance.