Applying for New Zealand Electronic Travel Authority (NZeTA)
From 1 October 2019, visitors from visa waiver countries(external link) (including Singaporeans) travelling to or transiting in New Zealand will require an NZeTA (New Zealand Electronic Travel Authority).
You can request for the NZeTA via the official mobile app or website(external link). Approval for the NZeTA can take up to 72 hours, so do remember to apply for it well in advance. The NZeTA requested via the INZ mobile app will cost NSD$9 and the NZeTA requested via the website form will cost NZD$12. Both the NZeTA and IVL are valid for multiple entries over two years.
Additionally all visitors (except Australian citizens), will be required to pay the International Visitor Conservation and Tourism Levy (IVL). The IVL is aimed at maintaining and protecting the tourism infrastructure and natural environment in New Zealand. It will cost NZD $35 and is payable at the same time you request the NZeTA.
For more information please visit Immigration NZ - NZeTA(external link).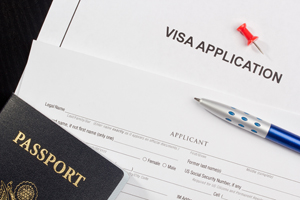 In general, you will need a visa if you wish to:
The Immigration New Zealand(external link) website provides comprehensive information in English about visa requirements when coming to New Zealand including information on:
Visa office in Singapore

Please be advised that the New Zealand High Commission in Singapore does not process visa applications or deal with immigration matters.
For all New Zealand visa enquiries and applications, please contact the New Zealand Visa Application Centre in Singapore.
Details can be found on the VFS Global website(external link)
Alternatively, you can email info.nzsg@vfshelpline.com or call for further assistance.
Visa Application Centre: +65 3105 1587