Passports and Emergency Travel Documents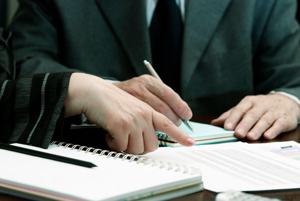 Only the Department of Internal Affairs passport offices in London, Sydney or New Zealand can issue a passport. A new online passport renewal service is now available. Please check the following link www.passports.govt.nz(external link) for eligibility, time frames and frequently asked questions. In an emergency, most but not all New Zealand Embassies may be able to issue an Emergency Travel Document. Where postal services are irregular, the Embassy can assist with forwarding passport applications to Wellington. There is a separate fee for this service payable in local currency. Please contact the Embassy for further information.
What is an Emergency Travel Document?
As its name indicates, an Emergency Travel Document is for emergencies. You will need to decide whether it is better for you to wait a little longer for a standard passport, or whether you need an Emergency Travel Document.
You need to be aware of the following:
an Emergency Travel Document will have a restricted validity dependent on travel circumstances. If you plan to travel through several countries, it may be better to obtain a replacement passport
you need to return your Emergency Travel Document when you apply for a replacement passport. This, as well as any visas in the document, will be destroyed. Therefore, if you need a long term visa (eg a residence visa), it may be better to obtain a replacement passport
multiple entry visas, residence permits and other "long-life" endorsements should not be entered into Emergency Travel Documents.
Birth, Death and Marriage Certificates
New Zealand Birth, Marriage or Death Certificates(external link) can be obtained directly from the Registrar of Births, Deaths and Marriages. The Department of Internal Affairs websitehas details of how to obtain the certificates.
Postal address:
Births, Deaths and Marriages
PO Box 10-526
Wellington 6140
Freephone:
0800 22 52 52 (New Zealand only)
Phone from other countries:
(+64 9) 339 0852
Email:
bdm.nz@dia.govt.nz
Document Authentication and Apostille Certification
Before certain New Zealand documents can be used overseas, Document Authentication or apostille certification may be necessary. It is usually required where overseas officials are not able to determine on sight the authenticity of New Zealand documents. To check the requirements, contact the relevant authorities in the country concerned or their overseas representatives. The process varies depending on the document type and country requirements and can only be done in Wellington by the Authentications Unit of the Department of Internal Affairs(external link) (DIA). An e-apostile is also available.
New Zealand Driver Licences
Information about New Zealand licences(external link) is available at the NZ Transport Agency (NZTA) website.
Certificate of Particulars
If you need to provide written authentication of your New Zealand driving experience (for Driver's Test) you can request a Certificate of Particulars(external link). This certificate sets out all details relevant to your New Zealand licence.
Obtaining a copy of your criminal record
New Zealand Police are often asked for a "Police clearance certificate", especially by people applying for a job overseas. New Zealand Police do not produce "Clearance Certificates" as such, but you can get a copy of your criminal record(external link) from the Ministry of Justice.