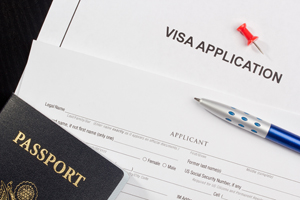 Types of visa
Immigration New Zealand(external link) offers a range of visas for people who want to visit, work, study, live, or invest here.
In general, you will need a New Zealand visa if you wish to:
Visa requirements
Immigration New Zealand has comprehensive information in English about visa requirements for New Zealand, including:
Or call Immigration New Zealand's international call centre at +64 9 914 4100
Submitting your visa application
New Zealand visa application centres(external link) to submit a visa application in Beijing, Guangzhou, Hong Kong, and Shanghai
If you are on an official passport, follow the process of the Ministry of Foreign Affairs in your jurisdiction.
Tourist information
Tourism New Zealand(external link) for Chinese-language tourist information
Healthcare for visitors
Ministry of Health | Manatū Hauora > Eligibility for publicly funded health services(external link) in New Zealand
ACC | Te Kaporeihana Āwhina > If you're a visitor injured in New Zealand(external link) the ACC may be able to help you
Visa-free access for Hong Kong passport holders
Holders of Hong Kong SAR and British national (overseas) passports have visa-free access to New Zealand for short-term visits of up to three months.
You must also
hold a passport valid for three months beyond the date you are leaving New Zealand
hold a valid return or outward ticket to a country where you have the right of entry
be able to show you have sufficient money to support yourself during your stay - at least NZ$1000 a month
only visit for the time granted on arrival.
Money to support yourself in New Zealand can be in form of cash, traveller's cheques, or a Visa card or Mastercard useable in conjunction with your bank account.
If you intend to stay in New Zealand for more than three months, you need to apply for a visitor visa.